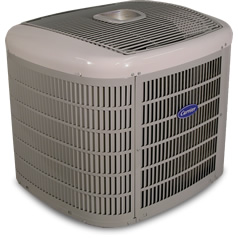 Are you looking for heating and cooling, all in one efficient package? Then you might want to think about a heat pump installation for your Long Island, NY home from T.F. O'Brien. Heat pumps provide higher efficiency because they transfer hot air as opposed to burning fuel inside your home. When you work with T.F. O'Brien on your heat pump installation, you'll have access to greater home comfort all year, and you'll save energy.
Our heat pumps are high quality and are from the best home comfort brands in the business. These heat pumps are designed to provide your home with the appropriate levels of heating and cooling, at a price that works with your budget. And, you'll be glad to know that our heat pumps are environmentally sound, having achieved an Energy Star rating and using non ozone-depleting refrigerant.
T.F. O'Brien is a full-service heating contractor. In addition to heat pumps on Long Island, NY we also provide: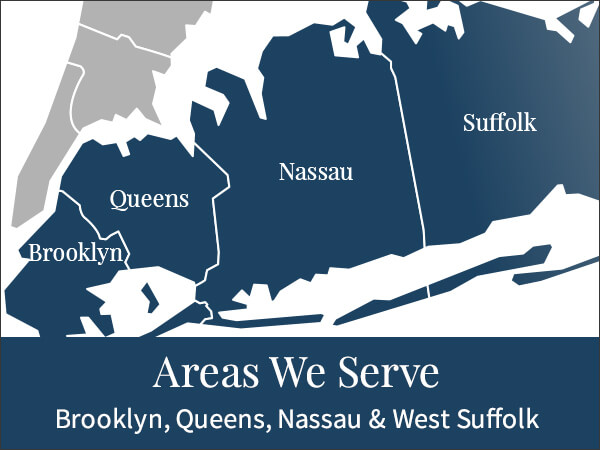 T.F. O'Brien has been helping people with their home comfort needs since 1934. We make sure our skilled technicians have been specially trained to thoroughly understand heat pumps, and they'll provide you with the best in heat pump installation, maintenance and repair. Regardless of your heat pump needs, we can help. For your convenience, we provide:
Heat Pump Maintenance
Heat Pump Installation
Heat Pump Repair
Your complete satisfaction is our top priority. We strive to ensure that you're completely satisfied with the work we've done for you, and we never consider a job done until you are. When you need a heat pump for your home, count on T.F. O'Brien for professional installation and service after the sale. T.F. O'Brien proudly serves all of Long Island, including Nassau County, Suffolk County, and Brooklyn. To learn more, give us a call at 516.488.1800 and we will be happy to assist you.
Heating Maintenance on Long Island, NY One way you can ensure that, once the long, cold winter months arrive, your family will be safe and warm is by choosing heating system maintenance. At T.F. O'Brien, we know that heating system maintenance is vital to the life of your equipment, which is why we offer comprehensive heating system maintenance plans for our customers. Keeping your heating system properly maintained is a priority for us because it helps your system operate at peak performance, while helping you save on utility bills.
Heating Repair on Long Island, NY It's Murphy's Law – if it's going to break down, your heating system likely will do so on the coldest night of the year. You need a heating contractor can help in a hurry – which is why you should count on T. F. O'Brien. Our technicians are highly trained and use the most advanced diagnostic equipment, instruments and tools available so they can evaluate your heating system repair needs quickly and thoroughly, which will help you save time and money – and get back to being warm and comfortable!
Heating Systems on Long Island, NY If the time has come for a new heating system in your home, then you should know you can trust T. F. O'Brien to help. We're pleased to offer our customers the best quality, most efficient heating systems available. You'll find that our heating systems offer long-lasting durability and high efficiency, and that will help you save both energy and money on your utility bills once the cold winter weather rolls in. We're committed to providing you with the best heating system – and best service – money can buy.
New Heating System Installations on Long Island, NY Do you need a new heating system installation for your home this winter? Then you should call the experts at T.F. O'Brien. We make it our priority to always look out for your best interests and provide high quality new heating system installations to ensure the comfort and safety you expect. We offer systems that will keep your home at the perfect comfort level, all while helping you save on your home's energy consumption – as well as on your heating bills. And, your satisfaction is guaranteed!
Heating Service on Long Island, NY Did you know that the single best way to make sure that the heating system in your home lasts a long time and maintains its best efficiency is by making sure it receives regular heating service? Like a vehicle, your heating equipment needs regular service to maintain smooth, efficient operation, which ensures you and your family's comfort and safety. At T.F. O'Brien, our technicians have been highly trained in all aspects of heating service, and are ready to make sure your heating system is running perfectly.
High Velocity Heating on Long Island, NY If your home has limited space for a duct system but is in need of better heating, then you may want to think about high velocity heating from T.F. O'Brien. A high velocity system uses an air handler indoors, as well as outdoor equipment, a line set of pipes that connect the indoor and outdoor units, and small diameter ductwork, which transfers the heated air throughout your home. If you have an older, multi-story home where larger ductwork is space prohibitive, high velocity heating may be right for you.
Click For Areas We Provide Heating Services: