The blistering heat of summer is behind us as we prepare for the chilly winter weather ahead. Now is the perfect time to upgrade to a new heating and cooling system. Now, we realize you may not need a heating and air conditioning system, and if you don't, no discount is going to make sense. But, if your system is more than 10 years old, this could be the opportunity of a lifetime. We've been able to negotiate some exceptional discounts on equipment and our vendors are offering THOUSANDS in system and utility rebates.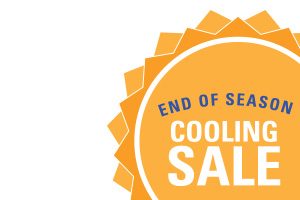 With this offer you'll get:
System Rebate – $1,350 (on select systems)
Utility Rebate – $600 (on select systems)
10-year Parts & Materials Warranty – $500
2 Year Seasonal Tune Ups – $270
Free A/C Cover – $100
Free Wi-Fi Thermostat – $250
TOTAL SAVINGS UP TO $3,070
This is limited time offer is only available until September 24, 2018. Call us right away at 516.488.1800 for details and to take advantage of this great offer!
Disclaimer: Offer includes up to $1,350 in manufacturer rebates on select heating and AC systems, PSE&G rebates up to $600 on specific systems. Ask dealer for details. Restrictions may apply. Offer expires 9/24/18.