Your older air conditioning system is eating up energy and dollars. New AC systems are more efficient and less expensive.
If you're looking to install a new air conditioning system, then T.F. O'Brien can help. You might have an older AC system that is starting to struggle to keep your house cool enough; or you might have a new home that needs to have a system designed and installed. Either way, we can help you get new HVAC equipment installed to meet your home comfort needs.  Over the decades, we've been helping our neighbors with their AC installation needs, which is how we have earned our reputation as Long Island's most trusted, high-quality HVAC company.
Install Reliable and Efficient Air Conditioning for Hot Days
If you are looking to replace your old air conditioning system, then an upgrade to a more efficient system is probably going to save you money over time. Air conditioning technology and innovation has evolved quite a bit over the last ten years. Today's air conditioning units comply with a more stringent SEER2 rating of 14 or higher. That means you'll get more cool air while reducing overall energy usage. Part of our installation process is getting to know your home's unique features to take advantage of these new efficiencies in cooling—especially during our hot summers on Long Island. Ultimately, our goal is to make the installation of your air conditioning system as smooth as possible by using our years of experience to get the job done right…guaranteed!
The AC Installation Process from T.F. O'Brien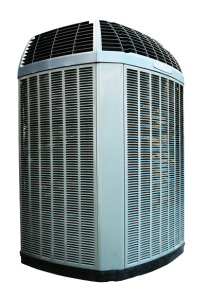 We start our installation process by coming out to your home to see how your old system is set up and what's unique about your home. By creating a custom central air conditioning diagram of your new system, we can make sure that cooling air is flowing evenly throughout the building. We know that communication is key to a project like this, so we'll keep you informed of our plans and process: you'll know what to expect as we prepare for your installation day. We know that communication is key to a project like this, so we'll keep you informed of our plans and process; you'll know what to expect as we prepare for your installation day.
When your installation day comes, you can trust the project will be done right.  Our installation crews have a complete checklist of the proper equipment, tools, and plans for the installation of your new air conditioning system. We pride ourselves on the quality of our workmanship and the expertise of our team of technicians.They are trained to be efficient and respectful during their work on your new air conditioning system installation.
Removing the Old AC System and Placement of the New Outdoor Unit
If we are replacing an older air conditioning system, then we will start out by removing it. We disconnect the system, remove the refrigerant to EPA standards, remove the disconnect box, and the flexible conduit. Our installation team is trained to do this removal work in a way that is safe for you, our workers, and the environment. We'll take care of the disposal of the materials, so you don't have to worry about it.
Once the old outdoor unit is removed, we work on the condenser foundation based on our earlier inspection of your system. The outdoor foundation needs to be solidly in place, preventing sinking or movement while your new unit is on it. Your new air conditioning condenser might be different in size from your old system, so we'll make sure your foundation fits the new system and that the foundation is level.
Interior AC Equipment Installation and Connections
While we are working on the outdoor unit, we will also be working on the indoor unit. We'll flush and purge your existing line sets (or replace them, if it's necessary). We inspect all of the lines to make sure they are airtight and contaminant-free. When we're satisfied with our work, we'll connect everything together. If it looks like your old disconnect needs replacing, then we'll have that in our installation plan for your new install. Modern AC systems will likely be pulling lower amperage, so we'll update your breaker to accommodate the change. Once everything is set, then we give it a test run. Our technicians will survey all the wiring for potential problems, inspect the connections, and make sure that the electrical systems are functioning optimally.
Final Checks and Commissioning Your New Air Conditioning System
The last part of our process is to commission your brand-new air-conditioning system. Commissioning is important for us to do because it ensures that the system is meeting our high standards; also, for our technicians to have a baseline of operation when we come out to maintain your system later. Once we have commissioned the unit and feel like all the details have been covered, we'll be confident that you will have cool, energy efficient air flowing through your Long Island home when we leave.
Yearly Air Conditioning Tune-Ups
Now that you have a beautiful, new air conditioning system installed, we recommend that you keep your new AC system in top condition with yearly tune-ups. It's the ideal way you can rest assured that when the Long Island summer months of July and August come around, you'll have the cool air you need. Find out more about our regular maintenance plans and tune ups by calling us or checking out this page.
Excellent HVAC Service Backed By a 100% Satisfaction Guarantee
T.F. O'Brien will always look out for your best interest and provide exceptional, high-quality, new air conditioning installation to ensure expected comfort and safety.
Our entire company strives to make sure you enjoy working with us and never have to deal with a hassle. We guarantee that you, the customer, after purchasing our products and/or services will be 100 percent satisfied – in fact, you won't pay until you are.
 At T.F. O'Brien, we're pleased to provide Long Islanders with what we believe to be some of the best quality, most efficient, new air conditioning products on the market. If you're looking for a quiet, attractive and energy efficient air conditioning system, T.F. O'Brien is ready to assist you. T.F. O'Brien proudly serves all of Long Island, including Nassau County, Suffolk County, Queens and Brooklyn. Simply call us at 516.488.1800.
Get Started with an Estimate
Call T.F. O'Brien Cooling & Heating at (516) 488-1800 or complete our short form below and a representative will reach out to you.

"Completely Satisfied"


"

I was completely satisfied with the professionalism, quality, and courteousness of your service. I will continue to call on and recommend you all future AC/Heating needs. Thank You."





- T.F., Baldwin, NY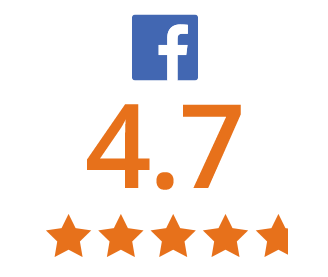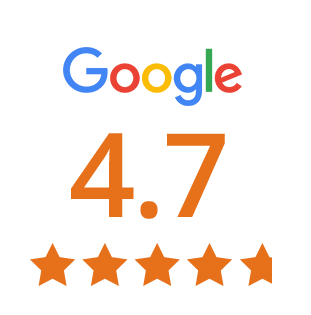 T.F. O'Brien review scores as of 6/15/23
Benefits of a New Air Conditioning System
Save money with lower energy bills
Lessened likelihood of costly repairs
Quieter operation
More environmentally friendly
Improved sleep, work, and exercise happen in properly cooled environments
Improper cooling can increase chances of dehydration, heatstroke, and asthma/allergy attacks
Decreased chance of dust, dirt, mold, and unpleasant odors coming from your system
A variety of options specific to your home (Ductless, Mini-Split, Traditional HVAC, Heat Pumps)
Even and consistent home cooling
Protects furniture and electronics
T.F. O'Brien is a full-service air conditioning contractor. In addition to new AC installation on Long Island, NY we also provide:
Click For Areas We Provide Air Conditioning Services: