AC Systems are More Likely To Break Down When the Temperatures Outside are at Their Hottest.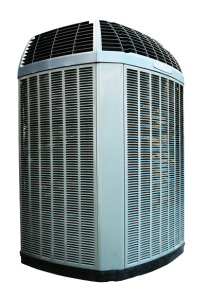 There's nothing worse than your air conditioner not working during one of our hot summer days on Long Island. Maybe it is turning on, but all you're getting is warm air. Or it might be making loud noises or clanging sounds. Any time your air conditioner isn't blowing cool air is a good time to call T.F. O' Brien to come out and repair your system. We have been helping our neighbors with their air conditioner repairs for decades on Long Island. Our team of expert technicians are trained to troubleshoot your broken AC and deal with the problem swiftly and efficiently. We know that unexpected repairs are stressful, so our trained HVAC technicians will provide you with an explanation of what is wrong and how they can get cool air flowing through your house again.
As air conditioning experts, we're very familiar with most of the usual problems that happen with a broken air conditioner. We've seen plenty of unique problems too, but here's a list of common repairs we make on a broken air conditioning service call:
The Air Filter is Clogged and Dirty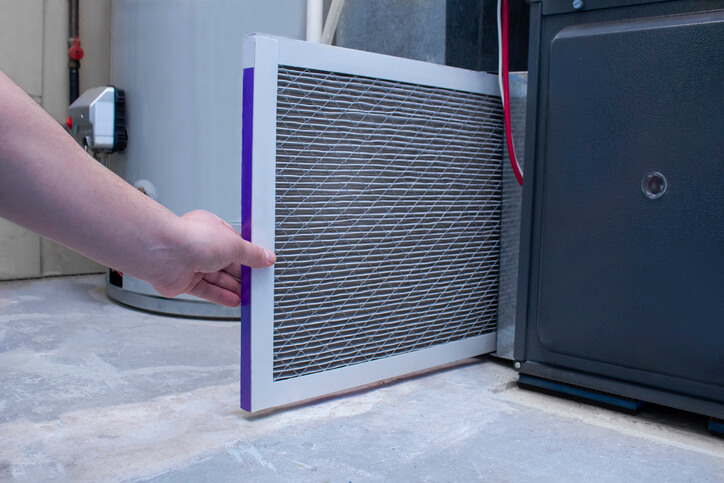 Many of our AC service calls are because of a dirty air filter for your AC system. If the air filter isn't inspected and replaced regularly, it can cause your air conditioner to lose its ability to cool your home. Your air conditioning system needs clean air to operate effectively, and the filter does the work of removing dust and debris. If it does its job right, it'll get clogged up eventually – but unfortunately that means your air conditioning system can't get the air it needs to operate. Luckily, if this is the issue, it's usually an easy fix for us. Our technicians carry a selection of common filters for your system or can get one quickly. Also, we sell filters on our website, so you should get a few to store away for regular maintenance. Regularly replacing your filters is going to prevent future service calls related to dirty air filters.
Problems With Refrigerant Levels
Your air conditioning system is reliant on its refrigerant to cool your air as it circulates in and out of your house. If everything about your AC system seems fine, but your AC is not producing cool air, then you may not have enough refrigerant in your AC system to do the job. Our technicians will check your refrigerant level to see if that's causing the problem. If it's low, then we'll refill it, meeting the strict EPA standards for handling refrigerant. Additionally, we'll check your entire air conditioning system for signs of possible leakage, which may be causing the problem. If we find something, we'll let you know and offer some possible solutions and costs to prevent future service calls for this issue.
Blower Fan Stops Working
Sometimes a blower fan on the outside unit will stop spinning. There are a few reasons why this might happen. Depending on the age of your AC unit and your service history, we would check your capacitor to see if it's the culprit. If it's not the capacitor, it might be a problem with the motor module. Anytime we diagnose a blower fan issue, we check all the components of the system until we get an answer. This can include checking the control board, bearings, and even the thermostat. Once we locate the problem, we'll recommend a way to get your blower fan moving air again.
A Capacitor Has Worn Out or Gone Bad
You need capacitors on electrical systems to ensure a steady flow of current for the electronic parts of your air conditioning system. They are generally very reliable and can maintain their usefulness for up to a couple of decades. However, as they get older and get more use, they can eventually give out. We can sometimes identify a bad capacitor by a visual inspection: they will show signs of leakage or swelling. If it's not obvious, we'll check the currents to see if they are doing the job. A broken capacitor can affect your AC system in a number of ways and should be replaced by a trained professional. We'll replace your malfunctioning capacitor with a new one designed specifically for your system.
Your Outdoor Coils Have Debris and Dirt on Them
Cleaning your outdoor cooling coils is an important part of a regular maintenance plan for your air conditioning system. If they aren't cleaned regularly, then they will start losing their effectiveness and efficiency in cooling your home. Because they are located outdoors and exposed to the elements, the coils can collect all kinds of dust and debris. We'll inspect your coils and recommend a cleaning if they need it or suggest a regular maintenance plan with T.F. O'Brien to make sure it's not an issue in the future.
Thermostat Repair
Almost all your interaction with your air conditioning system is going to be with your thermostat. It's the eyes and ears of your home heating and cooling system. Thermostats have changed quite a bit over the years, and we've seen some revolutionary changes in home systems, thanks to smart technology. However, your system can be affected by a thermostat that has a problem with its electronic functions. We are familiar with a wide range of thermostats and can identify the thermostat as the source of your problem and get it fixed or replaced.
Condensation Drain Repair
Moisture can build up with an active air conditioning system, especially if you live on Long Island with its higher summertime humidity levels. Condensation drain hoses are used to drain water that condensates and sends it somewhere safe. However, they are subject to clogging, damage, and other issues that can affect the flow. As a part of our visit to your home, we'll check for signs of leakage and make sure that the line is clear. Once we get the line cleared, the hose will continue to drain the condensate water effectively and safely.
Defrost Control Malfunctioning
Your air conditioner relies on having very cold coils for air to move through, which is going to keep your home at a comfortable temperature on hot Long Island days and nights. If your defrost control isn't working right, your coils will start to build up with frost, This will impact the cooling or your home and the health of your overall AC system. A defrost control panel is a sophisticated electronic component that detects icy build up and shuts things down to allow for defrosting of the coils. Our expert technicians can identify a faulty defrost control panel and replace it with a new one.
Compressor Repair or Replacement
Compressors are the main component of an AC system. They are built to be durable and you can expect to get ten to fifteen years of regular use. Compressors will eventually wear down, or they might be overworked, or haven't been maintained regularly. If yours is starting to make some unusual noises or even stops working altogether, give us a call to come out and see what's going on. If you have a compressor that's more than ten years old, you might be better off with a new system. The energy efficiency ratings of the new SEER 2 equipment can save you money in the long run and give you years of reliable service.
Saving You Time and Money with Advanced Diagnostic Tools
At T.F. O'Brien Cooling & Heating, we use advanced diagnostic equipment, instruments and tools so that we are able to evaluate your air conditioning system quickly and thoroughly, which helps to save you time and money. And, our technicians receive the proper training needed so that they understand air conditioning systems inside and out – regardless of the make or model you might own. They'll bring their great attitudes and work ethic to your home, and we think you'll notice the difference.
We strive to ensure you enjoy working with us and that you never have to deal with a hassle. Even if you didn't purchase your system from us, you can count on the professionals at T.F. O'Brien to make the air conditioning repairs your need to stay comfortable in your Long Island, NY home.
Get Started with an Estimate
Call T.F. O'Brien Cooling & Heating at (516) 488-1800 or complete our short form below and a representative will reach out to you.

"Completely Satisfied"


"

I was completely satisfied with the professionalism, quality, and courteousness of your service. I will continue to call on and recommend you all future AC/Heating needs. Thank You."





- T.F., Baldwin, NY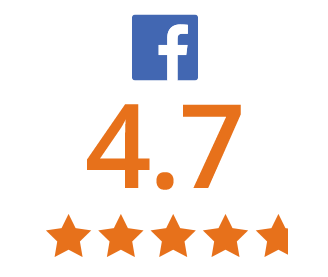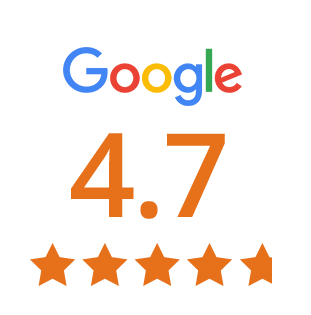 T.F. O'Brien review scores as of 6/15/23
We also offer emergency service, seven days a week including holidays.
T.F. O'Brien & Co is proud to provide exceptional maintenance and repair services, including emergency service, for residential and commercial customers in Nassau and Suffolk Counties. Get your system back up and running, promptly and professionally.
T.F. O'Brien proudly offers quality air conditioning repair to our Long Island, NY customers.
T.F. O'Brien provides air conditioning repair to all kinds of air conditioning systems, and we pride ourselves on prompt service, so you will only be without air conditioning for a short time. We'll always look out for your best interest and provide exceptional air conditioning repairs of the highest quality to ensure expected comfort and safety. We guarantee that you, the customer, after choosing our air conditioning repair services will be 100 percent satisfied – in fact, you won't pay until you are.
Don't suffer through another sweltering summer – choose the professionals at T.F. O'Brien Cooling & Heating to help with all of your air conditioning needs. T.F. O'Brien proudly serves all of Long Island, including Nassau County, Suffolk County, and Brooklyn. When you need an air conditioning contractor for your Long Island, NY home, T.F. O'Brien is ready to assist you. Simply call us at 516.488.1800 and one of our friendly representatives will be more than happy to help you.
When you need air conditioning repair and more for your Long Island, NY home, you can trust T.F. O'Brien to help.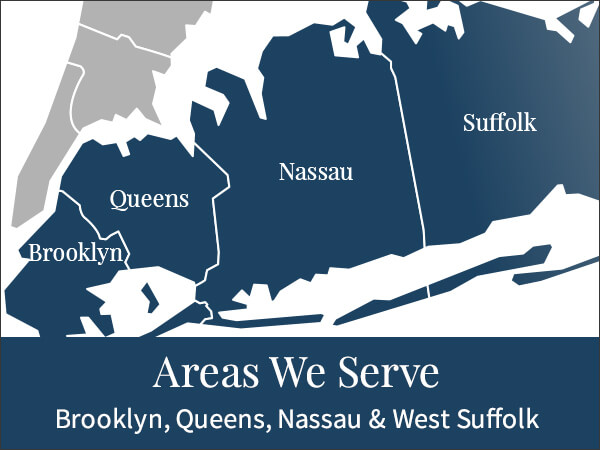 When you choose T.F. O'Brien Cooling & Heating for your air conditioning repair needs, you're choosing a company that has been helping people stay comfortable throughout the Long Island, NY area since 1934. As a full-service air conditioning contractor, we're happy to provide you with a complete range of air conditioning products and solutions in addition to air conditioning repair, including:
Click For Areas We Provide Air Conditioning Services: