Offer Details:
System Discount

$1,500

Utility Company Rebates -

$1,000 Value

(on select systems)
12-Year Warranty
INTEREST-FREE FINANCING with approved credit
TOTAL SAVINGS UP TO: $2,500
Offer expires March 17th, 2022
This will be our best offer all year
But you have to act quickly. Once St. Patrick's Day arrives, this pot of gold disappears.
If you've been thinking about replacing your old, energy guzzling home comfort system with a new, high-efficiency system, there is no better time than the present. We realize you may not need a new furnace or air conditioner, and if you don't, no discount is going to make sense. But, if your system is more than 10 years old, this could be the opportunity of a lifetime.
Call us at (516) 488-1800 or email using the form below to find out how you can take advantage of this offer today!
---
* Ask us for details about the different financing options available with credit approval. Restrictions may apply. Total savings shown: $1,500 system discount, $1,000 utility rebate, 12-year warranty, available on select systems. Ask dealer for details. Offer Expires 3/17/22.
Why Choose T.F. O'Brien for Your New HVAC System?
---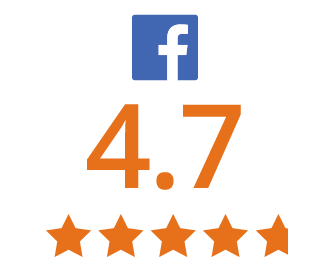 Professional and knowledgeable. And speedy!
TF O'Brien was professional and knowledgeable. And speedy! Our 20 yr old unit stopped working and they came same day to check it out. We knew the unit lived way longer than it should have, Tom helped us pick out a new unit that was perfectly suited for us and affordable. Very happy and I would definitely recommend this company!
D. L.
Brendan Sihler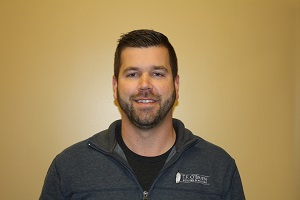 1. How did you find your way to your current role with T.F.O' Brien? I was hired right out of HVAC School as an Install Apprentice. Two years later, I was given the opportunity to go into sales as a Comfort Advisor, and T.F.O' Brien believed in me and allowed me to advance in my career and company. 2. What stands out to you about the culture at T.F.O' Brien? We are a company that does the right thing for our customers, and I know I have the support from my team to give me the confidence to do my job successfully. We constantly communicate from top to bottom and work all together to make a difference in our community. I enjoy our weekly sales meetings and daily team huddles with our co-workers. It shows that T.F.O' Brien cares; we are not just a number here. 3. Could you share a few details about the favorite part of your role? I have been here for over ten years, and my satisfaction is helping people, listening to their comfort needs, and ensuring we are doing the right thing. One of the things I also enjoy is learning about the new technology advancements in the HVAC Industry and making sure our customers are aware of the changes.
Brendan Sihler
Comfort Advisor
The New A/C is Wonderful
Excellent service from beginning to end. The new A/C is wonderful.
J.M.
Installation was First Rate and Professional
Tom did a great job. Got 5 other estimates: one did not respond, another sent a proposal via email which I could either accept or decline with no questions entertained. We had a special situation and only Tom was able to understand it and figure out a way to do the job. We're very happy with our new Daikin unit-operates exactly like Tom said it would. The installation was first rate and professional as well. Would certainly recommend.
M.G.
Very Happy with Your Work
Very happy with your work, just very happy I haven't had to use it yet due to cool weather.
T.G.
Installed as Promised in a Very Timely Fashion
The customer service has been excellent. It's been extremely easy to schedule the consultation, installation and follow-up service. Everything was delivered and installed as promised in a very timely fashion. I've been extremely happy with the level of communication from your company. When I'm ready to have the next phase of my HVAC system installed I'm definitely coming back!
R.P.
Excellent Job / Excellent Service
Excellent job/excellent service as always. Thank you.
D.W.
Professional, Courteous, and Likeable
Professional, courteous, and likeable.
B.M.