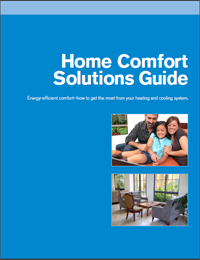 Find answers to everything you've wanted to know about about air conditioning, air quality, energy savings and more–all in our easy-to-understand Home Comfort Guide.
Your House is a System
Taking Control
Replacing Equipment
What to Look for in an HVAC Contractor
A Quality Installation is Key
Maintaining Your Equipment
and more in our easy-to-understand guide
Please Fill out this for to download our comfort guide.

Error: Contact form not found.