The Best Tankless Water Heater in North America
Rinnai is the #1 tankless water heater brand in North America and you can get one right here in Nassau and Suffolk County from T.F. O'Brien.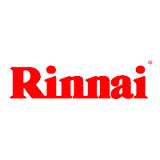 Why Rinnai? Well, there are so many reasons to choose Rinnai that a better question might be why not Rinnai? The brand's been around for over 45-years and 30 million worldwide installations, so they've got experience and innovation on their side. Plus, Rinnai prides itself on providing excellent customer support and a 12-year limited warranty on the heat exchanger — so you can be confident you'll be happy with your water heater.
You don't have to take our word that Rinnai is the best choice of tankless water heaters. Rinnai water heaters have won lots of prestigious awards like the ones below:

Rinnai Products We Recommend
At T.F. O'Brien & Co. "we're not comfortable until you are". That's why we recommend only those products that we can truly back. Rinnai tankless water heaters are some of those products. Click the links below to learn more about some of T.F. O'Brien's favorite tankless water heaters:
R94LSi Interior Tankless Water Heater
Call us at 516.488.1800 if you're in the Long Island area and want to learn more about these great products.