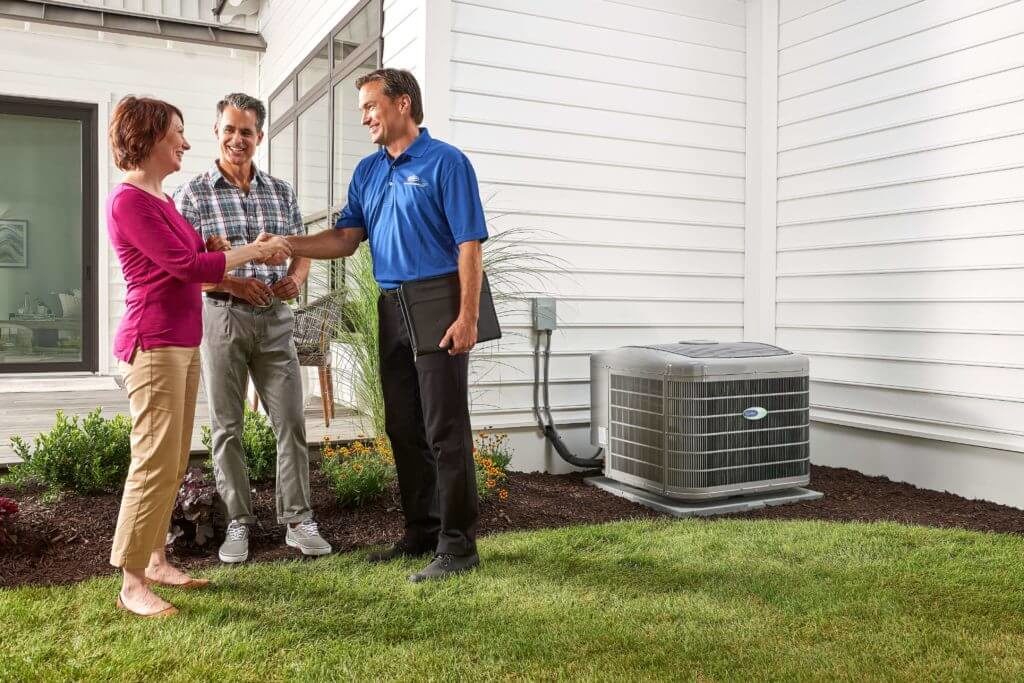 When it comes time to replace your home's air conditioning system, it's likely that once you look beyond improving your home comfort, you'll start thinking about the cost. With the many options available today, it can be difficult to know what the best system is for your home, and how much money you should plan on spending to get that system.
At T.F. O'Brien, we understand that replacing your AC system is a big decision. You can rest assured that when you choose us, you will be getting the best equipment available, as well as the best installation. We offer quality, energy-efficient equipment that not only provides you with better comfort, but also can lower your utility bills.
Our technicians are specially trained to provide you with premium service, and we always stand behind the work we do. We're a full-service cooling contractor, which means we provide you with not only quality installation, but also service after the sale.
What is the price of new air conditioning?
This can be a very complex question, because the truth is, air conditioning varies in price based on many different factors. However, most of our systems fall within a range depending on the size of the unit.  Below you will find a breakdown of our price ranges. Keep in mind, financing options are generally available, as well as possible incentives from manufacturers and utility companies.
Small: Pricing can range from $7,200 to $10,300 for a basic system, and from $10,300 to $14,100 for a system with additional benefits and features.
Medium: Basic models in a medium-sized system range in price from $7,400 to $11,100, with models with enhanced benefits and additional features ranging from $11,100 to $14,700.
Large: A basic large-sized system can run between $8,400 and $11,600, while the cost increases between $11,600 and $16,500 with additional features and benefits.
Of course, there are additional options available for smaller sized homes and apartments, as well as very large homes with multiple HVAC zones. When you work with us, we'll help you explore all your options to find the most suitable size for your home.
How much is new air conditioning with financing?
At T.F. O'Brien, we want you to be comfortable without breaking the bank, which is why we offer financing options for central AC replacements to eligible customers. The table below outlines how much you might expect to pay based on the size of the AC unit, and a loan term of 10 years. Keep in mind, many factors play into this rate, including credit score, loan term, loan amount and more.
| | | |
| --- | --- | --- |
| Loan Term | AC Unit Size | Monthly Payment |
| 10 Years | Small | as low as $95 / mo. |
| 10 Years | Medium | as low as $98 / mo. |
| 10 Years | Large | as low as $111 / mo. |
Contact T.F. O'Brien in order to determine the best financing option available to you.

What affects the cost of a new AC system?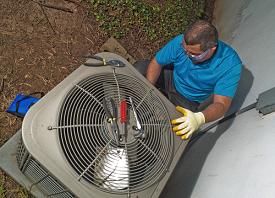 As we mentioned above, there are many variables that affect the end cost of your air conditioning system. Unfortunately, many times when you see advertised prices, they are for the unit only and do not add in the costs of labor and additional features. The pricing provided above does, broadly, account for those additional factors, because at T.F. O'Brien we want to help you make the most informed decision possible. So when considering the cost of your replacement AC system, keep the following five factors in mind:
Complexity of Installation: Where is your current system located in your home? Is it easily accessible, or is it in a hard-to-reach area? Is your ductwork adequate for the size of your new system? These are all questions that can affect the ease of installation, and ultimately, the cost.
Size of the New Unit: As we mentioned previously, much of the cost of your new system will be determined by the size you need. When you work with the professionals at T.F. O'Brien, you can rest assured, however, that your new system will be sized perfectly for the footage and unique needs of your home – keeping your family more comfortable and often reducing energy usage.
Equipment Brand, Make & Model: Costs change depending on the brand, make and model of the air conditioning system you choose. At T.F. O'Brien, we install brands that are known to be premium quality and provide the best comfort, durability and energy efficiency for your family.
Efficiency of Equipment: All of the replacement equipment we install is much more efficient than models produced even 10 years ago. Today's AC systems are able to provide optimal cooling, while conserving energy and using refrigerants that are more efficient and better for the environment. Some units feature even more advanced technology for the ultimate energy efficiency, and while that can cost more up front, customers often find they save dramatically on their home energy bills in the long run.
Special Features/Ancillary Items: Depending on other needs, the cost of your air conditioning system increases as you move past the basic model into something that provides more features or functions. Systems equipped with air cleaners, humidifiers or dehumidifiers, zone control and more can cost more, but also can help customers with certain comfort needs get the most out of their air conditioning.
Which AC system is right for me?
Now that you have information about pricing, and the different factors that can affect the cost of air conditioning, you're probably wondering which system is best for your home. That's where the experts at T.F. O'Brien come in. We're ready to help you choose the best system for your home. Our comfort specialists can help you explore all of your options, and get you the right AC system for your unique needs.
The next step? Either give us a call at 516.488.1800, or fill out the convenient contact form below, and we'll be more than happy to assist you.
Get Started with an Estimate
Call T.F. O'Brien Cooling & Heating at (516) 488-1800 or complete our short form below and a representative will reach out to you.

"Completely Satisfied"


"

I was completely satisfied with the professionalism, quality, and courteousness of your service. I will continue to call on and recommend you all future AC/Heating needs. Thank You."





- T.F., Baldwin, NY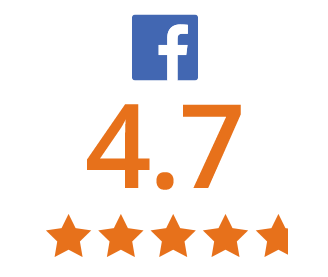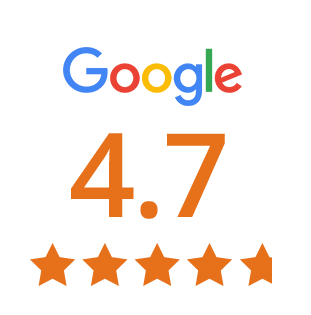 T.F. O'Brien review scores as of 6/15/23
T.F. O'Brien is a full-service air conditioning contractor. In addition to new AC installation on Long Island, NY we also provide:
Click For Areas We Provide Air Conditioning Services: