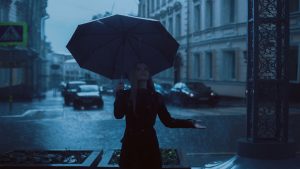 As the dog days of August wind down, the storm season of late summer begins. From severe thunderstorms to damaging hurricanes, in our area we need to be prepared for inclement weather. Since the hurricanes we've endured in recent years, many homeowners have opted to have a generator installed. Like any other type of equipment, however, it's important to make sure your generator is properly maintained.
How can you make sure your generator is up and running in the event of a storm? Count on us to provide you with the generator maintenance and repair you need. Here at T.F. O'Brien, we not only install the best home generators on the market, we also provide maintenance and repair services. That way, you'll be able to rely on your generator now and for years to come.
At T.F. O'Brien, we install, maintain and repair generators for your safety and peace of mind.
Our skilled technicians are trained to provide generator maintenance and repair on many types of home generators that are 20kW or smaller. When you contact us for generator services, you'll be provided with a comprehensive analysis of your generator system. Then, our technicians will complete maintenance or repair services thoroughly and professionally, with your comfort and safety in mind.
When storm season arrives this year, you'll be ready – when you get the maintenance or repairs you need from T.F. O'Brien. We proudly serve all of Long Island, and will be happy to help you. To learn more, call us at 516-488-1800.