Contributed by Joe Pantorno
There's a reason why over 7.5 million people live on Long Island (not "in;" don't ever say "in Long Island").
No matter your interests or tastes, the 118-mile strip of land protruding from New York's mainland has something for everyone — and that rings especially true during the fall.
As we prepare for the season packed with foliage, apple picking, and trick-or-treaters, here are some of the best things to do on Long Island this autumn:
Apple and Pumpkin Picking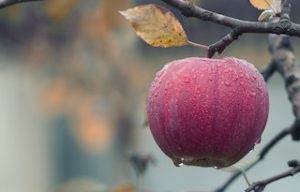 One can't officially ring in fall on Long Island without going out east for a day of apple and pumpkin picking.
It's a rite of passage the moment the first chill is felt in the air following the dog days of summer.
Whether you're in Riverhead at Harbes Farm or in Water Mill at Hank's Pumpkintown, there's fun for all — both for a family day or fun with the friends.
Best of all, you won't come home empty-handed. Turn those apples into a pie or carve up those pumpkins to keep the fall fun rolling.
Wine Tasting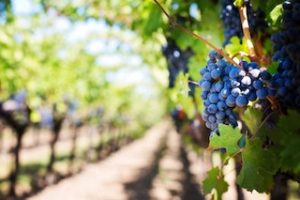 For a more adult-themed day out east on Long Island — amongst friends or with that special someone — the wineries provide a perfect day of relaxation.
According to the New York Wine & Grape Foundation, Long Island boasts 73 wineries and tasting rooms with a majority of them located on the north fork.
Just sit back, smell the grapes, and enjoy!
Local Breweries
If you're not into wine, don't fret. Long Island also has plenty of breweries for the favorite beer drinker in your life.
With approximately 40 breweries to choose from, you won't be short of opportunities to try some of the best local craft beer the region has to offer.
Don't worry, there will probably be plenty of pumpkin beer to go around this time of year.
Rise of the Jack O' Lanterns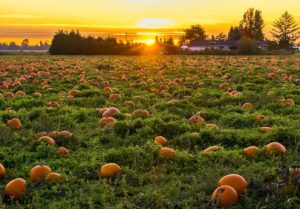 Autumn and art truly converge at Old Westbury Gardens during October.
Rise of the Jack O'Lanterns features over 5,000 unique, hand-carved pumpkins that create one of the coolest fall strolls you'll ever take.
The illuminated jack o' lanterns range from the traditional to creepy as the path is set to a musical score that completes the perfect seasonal and Halloween ambiance.
But be sure to get your tickets as soon as you can because the limited schedule makes this event a hot commodity.
Bayville Scream Park
If you're looking for a real scare, look no further than Bayville Scream Park.
The haunted house has become a staple for thrill-seekers as demons, clowns, and witches bring the "most macabre, unsettling, and disturbing images in the back of your mind" to life.
There's more than just the haunted mansion, though. Attractions also include the "Temple of Terror," "Evil in the Woods," and "Uncle Needle's Funhouse of Fear."
It's probably best to leave the little ones at home for this, but you'll create memories that will last a lifetime.
Just try not to be afraid of the dark when you're done.
The park will be open from Sept. 27-Nov. 3.
Joe Pantorno is the sports editor at Metro.