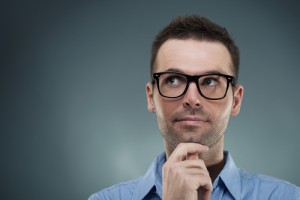 When choosing between gas or oil heating, it's important to consider both the advantages and disadvantages that come along with each method. During the fall and winter, most Long Island residents seek cost effective, energy efficient heating to keep their home cozy and warm. From the furnace's efficiency rating—also known as an annual fuel utilization rating, or AFUE for short—to the monthly cost of fuel, you'll want to calculate these and other additional factors into your final decision. 
Gas Heating  
Gas heating uses a specialized furnace allowing natural gas to warm your home at a cost effective price. Natural gas furnaces burn cleaner and quieter than oil furnaces, and they require very little maintenance. The unit is also highly energy efficient, with a AFUE rating of between 89 and 98, meaning it uses 89 to 98 percent of the fuel for heating, resulting in very little waste. However, a gas furnace can cost substantially more, meaning you'll be shelling out a larger investment initially.
Be sure to check if natural gas heating is an option in your area, since a natural gas supply is not available in all regions of the country.
Oil Heating 
With an energy efficiency rating of between 80 and 90 percent, an oil furnace is less efficient than natural gas. An oil furnace requires more maintenance,  you'll need to factor in any additional costs such as servicing, filter replacement and the cost of an on-site storage tank.
Making the Choice Between Gas or Oil Heating
As a Long Island homeowner, you'll want to compare your options before choosing the right heating source for your home. By comparing annual costs, environmental concerns and energy efficiency, you'll be able to determine the appropriate choice for you and your family this winter.
If you're searching for more information about gas and oil heating, or for any other issues regarding your home's comfort, contact the pros at T.F. O'Brien Cooling and Heating today. Since 1934, our team of HVAC professionals has been providing expert heating and cooling services to Long Island homeowners.
Image via Shutterstock.com