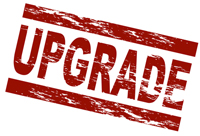 It has been a hot summer in Long Island. But as cooler days approach, now is a good time to upgrade your heating and cooling system. If you are installing a new heat pump to replace your old system, it is important to work with a professional to correctly size your new equipment.
Many people simply upgrade to the same size system they currently have, but that's a pitfall that you can avoid with professional guidance. Unfortunately, many older heating and cooling systems were not properly sized before they were installed, so you could be repeating past mistakes if you don't calculate your actual needs.
It's also possible that your home has changed since your existing system was installed. If you have added on rooms, installed new window or doors, or made changes in your ductwork, your home's heating and cooling needs will have changed as well. A professional contractor will perform a sizing calculation based on various factors, including:
The square footage of your home.
The number of levels in your home.
The home's floor plan.
The size and location of windows.
The size and layout of your home's ductwork.
Your family's home comfort preferences.
Historical local climate data.
As you can see, correctly sizing a heat pump is not as simple as calculating the square footage of your living space. Using a rough estimate may cost you a lot in the long run.  If your new heat pump is too large, it will be inefficient because it will cycle off and on too frequently. If it is too small, it may not be able to reach the desired temperature in every room in your house, making your home less comfortable. It is well worth taking the time to get it right.
If you plan to install a new heat pump or you're thinking about your heating options, call the professionals at T.F. O'Brien Cooling & Heating for expert advice and recommendations. We'll help you select a system that will best meet your energy-efficiency and home-comfort needs.
Our goal is to help educate our customers about energy and home comfort issues (specific to HVAC systems).   For more information about air-source heat pumps and other HVAC topics, download our free Home Comfort Resource guide.