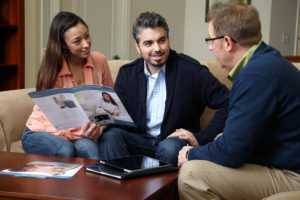 You might not think of it very often, but your home's heating and cooling system does some of the most crucial work in your home. When your HVAC system operates smoothly, it's easy to forget about how hard it works to keep your family warm in the winter and cool in the summer. If your system breaks down, however, its necessity usually becomes readily apparent.
Unfortunately, in many homes, the HVAC system is neglected. Without the proper care, your heating and cooling systems can't perform as well as they could and may even break down more often or sooner than their properly-maintained counterparts. As you know, here at T.F. O'Brien, we're huge proponents of getting your HVAC system the maintenance it needs. While we might seem overly enthusiastic about regular maintenance, we suggest it to our customers with good reason.
When you invest in the ESP program for your home, you're safeguarding your HVAC equipment – and your family.
At T.F. O'Brien, we believe in providing our customers with a comprehensive plan that can help them preserve their comfort and stay more comfortable, no matter what the weather. When you invest in our Energy Savers Plan, or ESP, you'll find that there is no stone left unturned when it comes to caring for your HVAC equipment. Learn more below about the incredible benefits you'll enjoy when you choose to enroll in the ESP program:
Your system will last longer. Regularly scheduled maintenance helps your equipment enjoy a longer life for many reasons. First of all, your system will be inspected, cleaned, and tuned up yearly. That in and of itself will promote longer system life. What's more, these regular inspections will help our technicians find any minor issues before they become larger ones that could render your system irreparable. Not to mention, regular maintenance helps to ensure your warranty stays intact – keeping you from having to pay out-of-pocket should the need for a repair arise.
Regular maintenance can help keep you and your family safer and healthier. Like any mechanical equipment, your system may rely on electricity and fuel to perform. That's why it's so important to make sure everything is operating effectively within your system, as faulty electrical connections or gas valves can be dangerous if left unchecked. Additionally, getting the necessary maintenance will help ensure that it's clean – meaning less dirty air circulating throughout your home.
Enrolling in ESP ensures personal, 24/7 service. At T.F. O'Brien, we know our customers have a lot to think about – and their HVAC maintenance is probably not the number one item on that list! That's okay – we take a proactive approach to HVAC maintenance. When enrolled in ESP, we'll call you when it's time to schedule your appointment. And, you'll always get a live person – not a recording – when you contact us with your needs. Aside from making sure your heating and cooling system get the maintenance they need, membership in ESP has additional privileges as well – our enrollees get priority service after-hours, nights, weekends, and holidays. Plus, they receive 50 percent off on future diagnostic calls and 15 percent off on repairs.
Enrolling in the Energy Savers Plan is as easy as calling T.F. O'Brien.
As you can see, numerous benefits await you when you enroll in the ESP program with T.F. O'Brien. Whether you're in the process of purchasing a brand-new system, or you'd like to make sure your current system lasts longer and stays effective and efficient, getting the preventive maintenance it needs can help.
Give us a call at 516.488.1800 to find out more about the ESP program and how you can enroll right away!