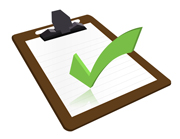 Selecting a heating  & cooling contractor  can seem like an overwhelming job, especially when the phone book alone has so many listings. How can  you, the average consumer,  make the choice that best suits your needs? You can start by asking your friends and family for recommendations. Do some homework on the internet and narrow your choices. Next,  interview  a few potential contractors, using the following  questions so you can make an informed choice.
Is your company fully licensed? You may also choose to ask if company technicians  are NATE-certified (not a requirement, but a strong advantage).
How long have you been in business? Experience is always a plus.
What brands and products do you carry and what are the latest innovations and efficiency improvements (ask about HSPF and SEER ratings).
What specifics (including maintenance, labor, replacement parts, and time limits) will the warranty  carry.   Check factory warranty, but you  also may expect a warranty from the contractor.
What are your price estimates? Have a price range in mind, then use the estimates to consider each heating & cooling contractor.
Will  we be signing a contract? Get everything in writing, from start to finish.
How will my old equipment be disposed of?
In addition to these questions, speak with the contractor about  any other  concerns or requirements you may have. For a reliable company that has been serving the Long Island area for more than 70 years, contact T.F. O'Brien Cooling & Heating. Your satisfaction is our priority and we will keep working until you are  completely pleased.
Our goal is to help educate our customers about energy and home comfort issues (specific to HVAC systems).   For more information about hiring an HVAC contractor and other HVAC topics, download our free Home Comfort Resource guide.
Photo courtesy of
www.shutterstock.com
.