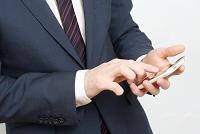 Smart thermostats allow you to control the temperature in your home — without touching a single button on the thermostat itself. They are possibly the best thermostats on the market for homeowners who desire the ultimate in home comfort and convenience.
This new generation of programmable thermostats allows you to take full control of your home's temperature, even when you are at work or out of town.
There are several key differences when comparing smart thermostats to ordinary programmable thermostats:
These thermostats have the technology to communicate with the owner via the internet.
A smart thermostat can monitor your heating and cooling equipment and your humidifier, and report its findings on the web or with a phone call or text message.
With this information, you can analyze your heating and cooling and make adjustments to reduce your energy usage, and ultimately reduce your energy costs.
Smart thermostats enable you to set up your temperature preferences all 365 days of the year, whereas standard devices allow you to program your preferences for a 7-day setting.
In addition to these benefits, smart thermostats can be a valuable tool when you are not at home but others are.
Do you have a pet living at home? On days when it is extremely hot, you can access your smart thermostat to cool your house off and keep your pet from overheating. You will no longer have to leave work to make adjustments; just log on for control.
Do you go on business trips throughout the year? If outdoor temperatures become extreme, and you're out of town in the winter, you can set the home's temperature higher to prevent your pipes from freezing.
Smart thermostats make life better — and easier. The installation process is  simple, but generally requires that you enlist the help of a trained technician. Use a local contractor that you can trust, and contact T.F. O'Brien Cooling & Heating today! We have been proudly serving Long Island homeowners for over 75 years.
Our goal is to help educate our customers about energy and home comfort issues (specific to HVAC systems).   For more information about programmable thermostats or other HVAC topics,  download our free Home Comfort Resource guide.
Thermostat control image via Shutterstock