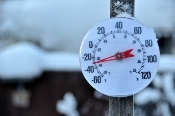 If your heating equipment suddenly stopped working during a cold Long Island winter, would you know what to do? A good heating and cooling contractor can help you explore your options. Use T.F. O'Brien's furnace replacement guide to get started, and then give us a call.
Here are some factors should be considered when replacing heating equipment
 Do you replace the old system with a similar system or do you go another route? Maybe your budget only allows for replacing it with a similar system. However, upgrading to a more efficient unit will save you more money over time with increased monthly energy savings.
Will you take the time to have the system sized? Regardless of the system you choose, be sure to have it properly sized to match the heating load required by your home, or you'll compromise the efficiency of the system. A reputable contractor will use the industry standard method for sizing: Manual J Load Calculation.
Is it worth it to change fuel sources? Depending on the fuel you're using now, you might get better results by investing in a system powered by another fuel, like a heat pump (which uses electricity) or an alternative like solar.
Who's going to do the installation? Are you going to do it yourself or are you going to find a licensed contractor to install the  equipment for you? Many times a licensed contractor will be required to sign off on the project, particularly when gas is involved. Even the best heating equipment can fail if it is installed improperly, so having an expert do the installation is well worth it for your safety and future energy savings.
Use this replacement guide, no matter which  equipment you choose, to consider efficiency, sizing, fuel source, and installation. If you're in the Long Island area, T.F. O'Brien can help. Contact us anytime! After 75 years in the business, you'll rest assured that your new equipment will be installed to the highest standards.
Our goal is to help educate our customers about energy and home comfort issues (specific to HVAC systems).   For more information about heating equipment replacement and other HVAC topics,  download our free Home Comfort Resource guide.
T.F. O'Brien  services the Long Island, New York area.  Visit our website to see our special offers to get started today!
Photo courtesy of  Shutterstock.