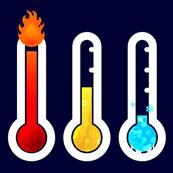 Trying to keep everyone happy in the family, in terms of temperature, can be difficult with a single thermostat controlling the temperature of your home. Zoning systems offer controlled heating and cooling, improved comfort, and better energy savings.
How zoning systems work

Zoning systems use multiple thermostats that are independently controlled by a series of motorized dampers, which open and close to regulate the temperature of the room(s) in each zone, providing precise management over the delivery of heating and cooling.
Energy savings and comfort

Zoning systems can control the temperature of each room, without affecting other zones. For example, when you are in the living room and no one is sleeping in the bedrooms, you can keep the heat low in the bedrooms, but higher in the living room. When it's time to retire for the night, you can raise the temperature in the bedrooms only, and lower all the other areas. It's an excellent way to save energy, without sacrificing comfort.
Home design factors
A multi-level home is difficult to control with one thermostat. In winter, hot air rises to the upper floors, and the lower floors of your home stay colder. In the warm months, cool air remains in the lower floor, while the upper floor remains warm. In fact, temperature differences of as much as 6 to 10 degrees can occur between the floors of your home, without the control that zoning systems provide.
Maintaining control over the environment in your home, while saving energy and money, is possible with a zoning system. An evaluation by a qualified HVAC contractor can help you determine how using zoning systems will improve comfort and energy savings in your Long Island home. Contact T.F. O'Brien Cooling & Heating to begin the process. We'll help you map out your home's zones, according to the construction of and how you use the spaces in your home.
Our goal is to help educate our customers about energy and home comfort issues (specific to HVAC systems).   For more information about HVAC topics,  download our free Home Comfort Resource guide.
Thermometer image via Shutterstock.