When your air conditioning system needs repair services, your technician may talk with you about different components of the system. For instance, they may explain that there are compressor issues, or that the fan may need replacing. It may be difficult to know just what these parts are, and why they're important for your AC system to operate properly.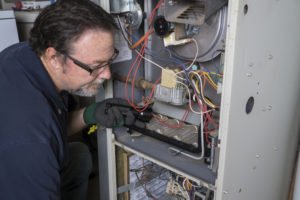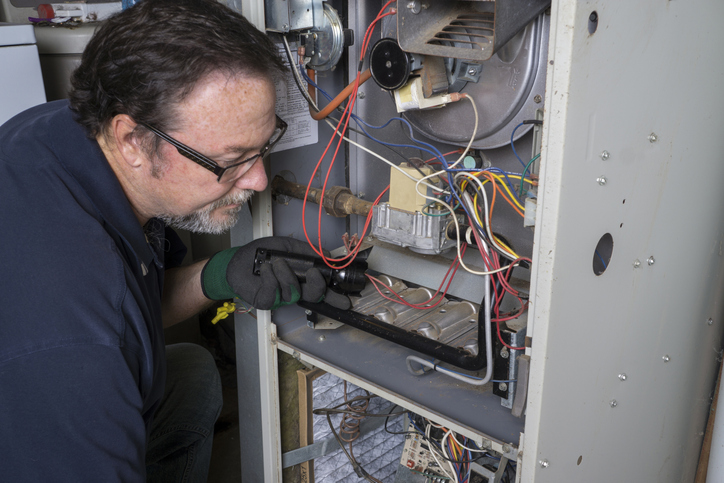 Of course, at T.F. O'Brien, we always want our customers to have all the knowledge they need when it comes to their home comfort systems, and we know it can be confusing. There is a lot of technical information dispersed throughout the internet, some of which may not be accurate or may not truly help you understand the importance of your air conditioning system's components. With this article, we'll provide you with a list of the main parts of your air conditioning system, and why replacing them in the event of failure is important.
Getting to Know Your Home's Central Air Conditioning System
For the purposes of this article, we will focus on central air conditioning systems. While they function in a similar fashion, ductless cooling systems, as well as window and portable AC units, utilize a few different components and technologies to keep homes cool. Generally speaking, an air conditioning system is comprised of five main parts. Each of these parts must work together effectively to provide your home with cool comfort.
If any one of these components breaks down or stops working properly, it can cause your air conditioning unit as a whole to fail. That's why it's always important to call your HVAC contractor as soon as you notice a problem with your home's air conditioning system – the sooner you call, the more likely your technician will be able to replace the faulty component and repair your system – so you're not looking at a complete system replacement.
Five Main Components of an Air Conditioning System
Thermostat: It may seem obvious, but if you notice that your air conditioning system is not working properly, the first place you should always check is the thermostat. It can be as simple as someone changing the settings! If your thermostat is battery-powered, you may want to ensure that it has fresh batteries. Or, if it's a wired system, you might want to check to make sure it hasn't somehow become unwired. Perhaps your thermostat is simply old and has stopped working. If you're not sure if your thermostat is faulty, your HVAC technician will be glad to check it out for you.
Evaporator Coil: Your air conditioning system's evaporator coil is either attached to your home's furnace or is located inside an air handler. Its function is to absorb the heat from your home's indoor air. The compressor moves chilled refrigerant into the system's evaporator coil. The blower fan then moves air over the evaporator coil, allowing the chilled refrigerant to remove heat from the air. Making sure you have a technician regularly maintain your air conditioning system is especially vital for the health of your evaporator coil. Because of the job it does, it can easily get a buildup of dirt and dust on it, reducing the efficiency in which it transfers heat. This can make your AC perform much less effectively and efficiently.
Condenser Coil: Your air conditioning system's condenser coil is located in the outdoor part of your system. It serves the exact opposite function of the evaporator coil, in that it releases the heat into the outdoor air. After the refrigerant releases this heat, it then flows back into the evaporator coil, absorbs the heat, returns the hot refrigerant vapor back into the condenser coil, and does this over and over again in order to keep your home cool. Like your evaporator coils, condenser coils need regular maintenance as well – perhaps even more so. Why? Remember, the condenser coil is located outside. That makes it susceptible not only to the usual system buildup, but other elements like vegetation, dirt, and even pollen.
Expansion Valve: The purpose of the expansion valve is to regulate the refrigerant flow into the evaporator coil. Without it, refrigerant would rush into the evaporator coil under high pressure. As a result, a properly working expansion valve is crucial for AC operation. While expansion valves are manufactured to withstand a lot of wear and tear because of the job they do for your AC system, over time they can break down and significantly diminish system efficiency – and eventually cause your air conditioning system to break down if not replaced.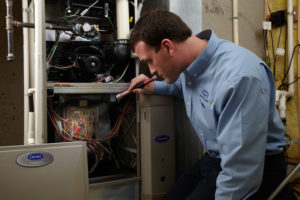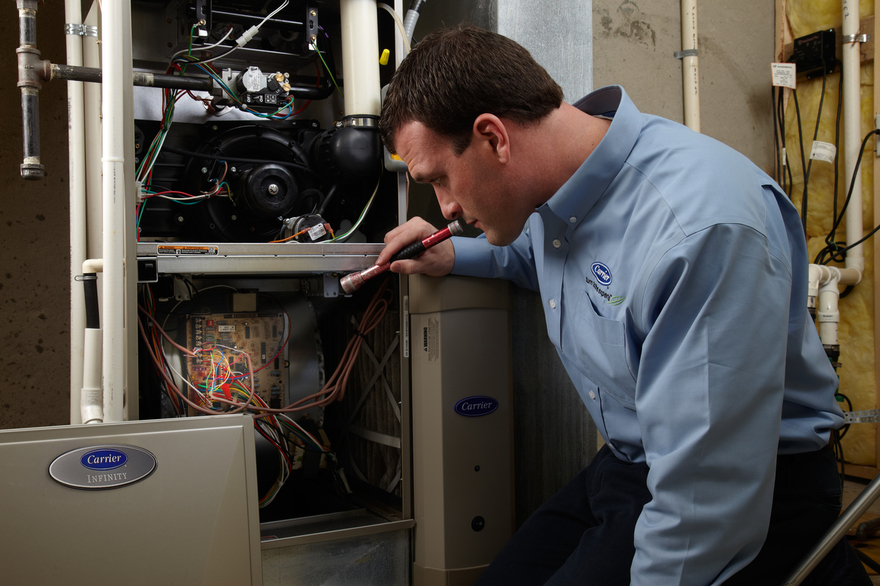 Compressor: Your air conditioning system's compressor is essentially a pump that pressurizes the system's refrigerant. It is located in the outdoor part of your AC unit, and its job is to compress and pump refrigerant throughout the system. The compressor in your home's air conditioner has many moving parts, and failure of any of its components can cause your AC system to break down. There are a few indicators that can help you know if your compressor is struggling, including noises (such as bangs, clanks, or hisses), poor cooling, or hard starting.
How can T.F. O'Brien help me if one of these components fails?
Let us preface this by saying that at T.F. O'Brien, we truly believe that the best way to keep your air conditioning system – and all of its many parts – running efficiently and effectively is by getting it the annual maintenance it needs. As you've read above, your AC system is very susceptible to becoming dirty – both your indoor and outdoor parts. When you count on your T.F. O'Brien technician to maintain your system, they'll make sure it's cleaned and lubricated properly, and that refrigerant levels are appropriate.
You can rely on us in the event of a breakdown, too. Our technicians have been trained to troubleshoot virtually all types of air conditioning systems. They'll replace the parts that are failing, and help get your air conditioning system running effectively and efficiently. All you need to do is give us a call at 516.488.1800, and we'll be happy to help you get the air conditioning services you need.