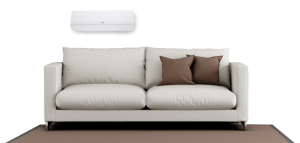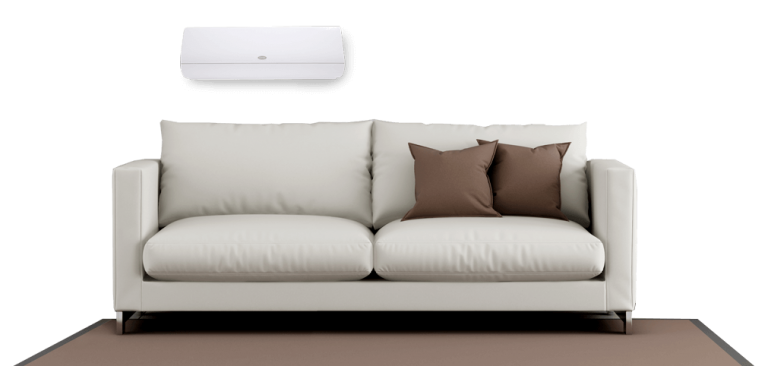 Have you been thinking about remodeling a space in your home this summer, or adding on a new room or two? Then of course you'll want to consider how to keep these rooms comfortable. You may be surprised to learn that there is a fairly simple option for spaces like finished basements, converted garages and attics, and new additions – and that solution is ductless heating and cooling. When you choose this option from T.F. O'Brien, you'll get all the benefits you would from a traditional system – with energy savings and comfort control you may not expect.
Ductless systems are just as their name indicates – heating and cooling systems that require no ductwork in order to operate. Many use an efficient heat pump system, so you can count on saving energy and, in turn, money on your utility bills. Construction is minimal, as there is no need to open up walls to add additional ductwork. A ductless system also allows you targeted control of each unit you install – so whether you install a new system in just your remodeled area or addition, or you decide to add it to your entire home, you'll be able to control comfort levels via remote control, easily and with the touch of a button.
Aside from energy savings and comfort control, there are a few other benefits to installing ductless as well. Ductless systems are non-obtrusive, so you don't have to worry about them clashing with your décor. They come in a variety of configurations, including high wall mounted, ceiling mounted, and in-ceiling mounted. Not to mention, they offer quiet operation, and generally feature a longer operating life. At T.F. O'Brien, we provide Daikin® ductless systems, so you can count on energy efficiency, non-ozone depleting refrigerant, and quality you can trust.
So, if you're planning a remodel or addition, give T.F. O'Brien a call. We'll be happy to help you get a quality Daikin ductless system installed in your home – for worry-free comfort all year long. Simply give us a call at 516.488.1800, and we'll be glad to help.