Call us about your ductless heating needs and we'll make sure you get expert installation.
Do you have a space in your Brooklyn, NY home or commercial area that lacks climate control or poses challenges for installing ductwork? If traditional ductwork proves impractical, consider installing a ductless heating system. These systems provide high-efficiency heating, ensuring comfort in spaces without existing ductwork. While commonly employed for individual rooms, ductless heating also offers multi-unit options, offering flexibility to meet various heating needs throughout your living area. View Ductless Heating FAQ's.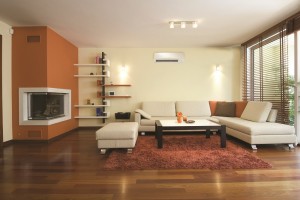 Ductless heating systems go beyond addressing spaces lacking ductwork; they also prove to be an effective solution for tackling temperature imbalances in your Brooklyn, NY home or office. These systems excel in enhancing energy efficiency throughout your living space and offers precise temperature control in areas where climate management may be inconsistent. Mounted directly on the wall or ceiling, ductless heating integrates with any décor, providing an aesthetically pleasing alternative to other heaters that can be both cumbersome and noisy. Opting for ductless heating ensures a non-obtrusive and quiet resolution for problematic rooms or outbuildings, allowing you to fully enjoy temperature comfort without the drawbacks associated with traditional window air conditioning units or space heaters.
Get Started with an Estimate
Call T.F. O'Brien Cooling & Heating at (516) 488-1800 or complete our short form below and a representative will reach out to you.

"Completely Satisfied"


"

I was completely satisfied with the professionalism, quality, and courteousness of your service. I will continue to call on and recommend you all future AC/Heating needs. Thank You."





- T.F., Baldwin, NY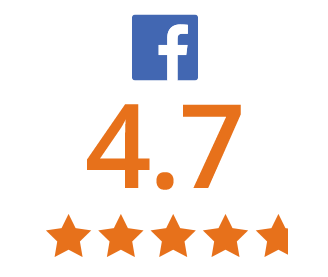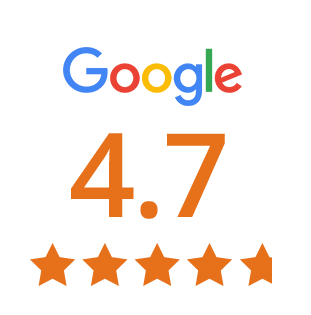 T.F. O'Brien review scores as of 6/15/23
When you need ductless heating for your Brooklyn, NY home, give us a call.
Opting for T.F. O'Brien for your ductless heating needs ensures the provision of expert installation services. Our team excels in seamlessly installing ductless heating systems in your Brooklyn, NY home or business, eliminating the need for patching, painting, or additional ductwork. Any living or working space lacking ductwork becomes an ideal candidate for ductless heating, including converted attics, additions, finished basements, sunrooms, older homes, kiosks, and off-hours offices. Furthermore, by choosing us for your ductless heating requirements, you gain access to our comprehensive range of heating services, offering a holistic solution for your comfort needs.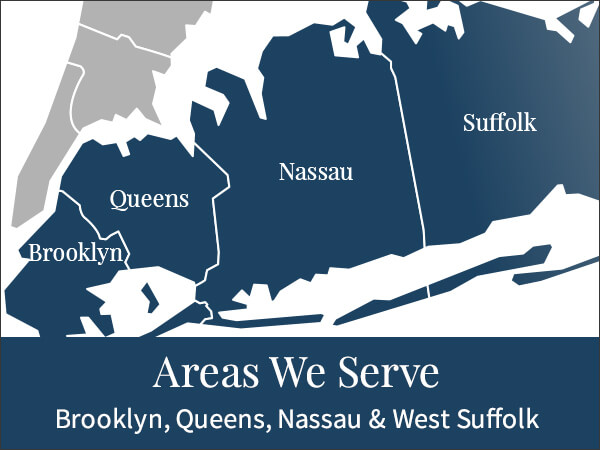 If you think ductless heating sounds like a great option for your Brooklyn home or business and would like to find out more, T.F. O'Brien is ready to assist you. T.F. O'Brien proudly serves Brooklyn, NY. Simply call us at 516.488.1800, and we'll tell you about the different options for ductless heating and help you find the solution most suited to your needs.
DUCTLESS HEATING FAQ's
What are some of the benefits of ductless heating?
There are numerous benefits to choosing ductless heating for your home, including: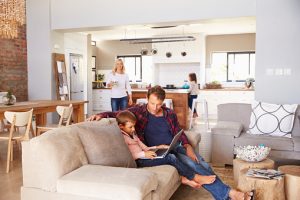 Ability to add heating to a converted space or addition
No need to add ductwork to your home
Improved energy efficiency (over old electric baseboard heat)
Easy to control via remote
Possible significant savings on your energy bills
Year-round comfort
Quiet operation
How does a ductless heating system work?
Ductless heating is a concept familiar to many but may not be fully understood. These systems efficiently provide warmth to your home without the need for installing ductwork. Whether you opt for a single-unit installation or choose multiple units for various spaces in your home, ductless heating systems typically utilize heat pump technology. This technology involves extracting heat from the outdoor air and transferring it into your home during colder weather. Even when outdoor temperatures drop, residual heat remains, which the heat pump component captures and circulates indoors. Control of ductless systems is usually user-friendly, often facilitated through a remote, allowing you to easily customize the temperature in each space.
Can I use my ductless system year-round?
Opting for a ductless system offers a significant advantage, as many models come equipped to provide both heating in winter and cooling in summer. Essentially, you get to enjoy the benefits of both heating and air conditioning within a single system. If you currently rely on outdated baseboard electric heat and window air conditioning for summer cooling, contemplating a switch to ductless could significantly enhance your home comfort, accompanied by notable improvements in energy efficiency.
Click For Areas We Provide Ductless Heating Services: