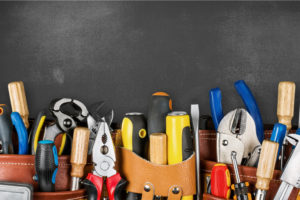 If your heating system isn't doing its job the way it used to, you might be thinking about repairs and the costs associated with them. Depending on how extensive the need, repairs can be simple and fairly inexpensive – or extensive and quite costly. Many times, though, people aren't sure whether fixing the system is a better choice than replacing. There are a few factors that can help you make the decision. In an article on Money.com, repair versus replacement is discussed.
There are a few questions you might want to ask yourself when considering repair versus replacement.
Nobody really wants to think about the costs of repairing or replacing a heating system, especially around holiday time. But if you're faced with deciding about this expense, it's important to take a few different factors into consideration.
Has your system broken down frequently and needed costly repairs? If yes, then you're probably in a place where you really need to consider a new installation. This is especially true if you have an older furnace that's no longer under warranty. The good news is, today's furnaces are far more energy efficient than their predecessors, so chances are in the long run, you'll actually be saving money.
Have you regularly had your heating system serviced? If the answer to that is no, then there's no better time than the present to call a reputable HVAC dealer and get maintenance scheduled. Sometimes, a system can operate less effectively and efficiently simply because it's dirty. And, annual maintenance helps ensure your system gets any minor repairs it may need – before they become larger, and much more expensive, problems.
Have you considered any ductwork issues? If you have a forced-air heating system – one that relies on ductwork to deliver warmed air throughout your home – then it's always a good idea to have your ducts checked before determining that your heating system is the problem. Dirty, blocked ductwork can cause major problems with system efficiency – and indoor air quality.
How's your home insulation? If you don't have proper insulation in your home, no heating system, high-efficiency or not, is going to be as effective as it can be. Sometimes getting better insulation for your home can result in much better efficiency – up to 25 percent if you currently have poor insulation in your home. Another benefit to ensuring your home is properly insulated is that, when the time comes to replace your heating system, you can often choose a smaller sized (and therefore less expensive) system.
Let T.F. O'Brien help you with your heating repair or replacement needs.
At T.F. O'Brien, we're experts when it comes to your home comfort, and our goal is to always keep you and your family comfortable as efficiently as possible. We're always more than happy to get our customers' heating systems ready for the winter ahead, whether you need maintenance, repair or replacement. All you need to do is give us a call at 516.488.1800 to schedule an appointment with us today.