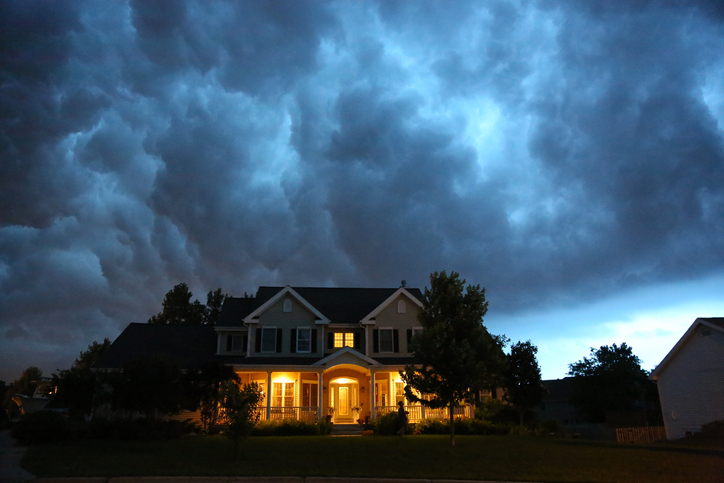 As hurricane season approaches here on Long Island, it's time to think about preventive measures that can be taken to help you and your family stay safe during the storm. While we hope a hurricane doesn't happen, it's good to be prepared in case it does. One of the best ways you can ensure that your home won't lose power during the storm is by installing a generator.
There are several reasons why choosing a standby generator for your home is a good idea, the obvious one being maintaining power even when there is an outage. We'd like to share with you a few other reasons why having a generator is important.
Five Reasons To Get A Home Generator
Having a generator helps ensure your family's safety and comfort. On Long Island, we've endured some very powerful storms and hurricanes, which have resulted in loss of power for an extended period of time. Generators help keep your appliances running, your home comfort equipment operating, and your lights on. That way, you can stay comfortable and stay in your home – helping you and your family weather the storm more easily.
A generator keeps your perishables from spoiling. According to the Food and Drug Administration, your refrigerator will keep food cold for about 4 hours, and your freezer about 48 hours. Unfortunately, in a circumstance like a severe storm or hurricane, your power can be out for a prolonged period of time. A generator can mean your food stays preserved and safe for consumption. 
Is there someone in your home who needs electricity for their medical devices? Then having a generator is crucial. Medical devices like nebulizers, home oxygen and CPAP machines all rely on electricity to operate, and in many cases, it is crucial that these devices are operable. As such, a generator can be a necessity for those with medical needs.
Generators can help preserve your appliances and home comfort equipment. It's not necessarily the lack of power that causes damages to your appliances, but the sudden surge of electricity when power is restored that can cause problems. A generator ensures that your appliances and home comfort equipment have the power they need throughout the outage, avoiding that problem from happening – helping your equipment stay intact.
Having a generator keeps your security system functional. Unfortunately, power outages can be an ideal time for burglaries. No electricity means home security systems are disabled, and there is no lighting to deter would-be burglars. If you have a generator, however, you can avoid both of these scenarios – and help keep your home secure.
Think a backup generator might be a good choice for your home? T.F. O'Brien can help.
At T.F. O'Brien, we're pleased to provide our customers with quality residential generators. We offer automatic standby generators that back up the circuits you choose during a power outage. They automatically start within seconds of detecting power loss, and run on your home's existing natural gas or LP fuel supply. You'll be able to choose a backup option from essential circuit, managed whole-house, or complete whole-house coverage.
Want to learn more about installing a quality generator in your home? We're ready to assist you. Just call us at 516.488.1800 to schedule an appointment with us today.