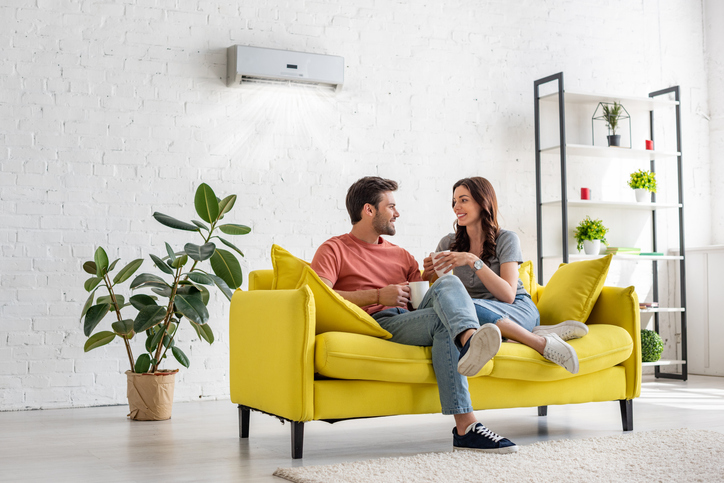 Here on Long Island, we're able to enjoy warm summer weather well into the fall months. Because we have a prolonged cooling season compared to most of New York, that means it's important to have not only properly maintained cooling equipment, but also equipment that can transition easily from season to season. If you've been considering an all-in-one solution to your home comfort needs, you might want to consider ductless.
Ductless cooling and heating can provide you with effective, efficient cooling all summer long, helping you and your family enjoy precise comfort control. Perfect for converted or added spaces, as well as homes that lack ductwork, these systems provide the cooling you need in a compact, easy to install unit. Because they don't require ductwork, you won't have to deal with the mess of construction – often, your ductless system will be ready to enjoy in one day.
And, ductless can help you transition easily once the days get cooler.
While ductless systems that offer cooling only are an option, you should know you can get systems that offer both cooling and heating. This configuration is especially helpful once the weather starts to transition. People often find that during this time, some days call for cooling, while others might need a little home heating. That's where ductless cooling and heating comes in. It's simple to switch from cooling to heating with a ductless system – which ensures home comfort no matter what the weather outside is like.
At. T.F. O'Brien, we're pleased to provide our customers with the very best ductless cooling and heating systems available. Our expert technicians can install them in your home both promptly and without a lot of mess or downtime, so you can enjoy the benefits of ductless quickly. What's more, you'll enjoy improved comfort that's highly energy efficient, quiet, and easily controlled by a remote. And, ductless systems are made to blend seamlessly with virtually any décor.
To learn more about how you can stay comfortable, no matter what the season, give us a call at 516.488.1800, and we'll be happy to tell you more about ductless cooling and heating for your home.