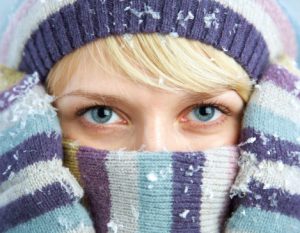 Nothing is fun about having a heating system concern in your Suffolk County home. Maybe your heating system isn't as efficient as you'd like, or maybe you're not getting the heat output that you need for home comfort. But if you don't feel like calling your contractor for heating services, there are a few things you can do in order to keep the chill off. We're sure your family will love these awesome ideas for staying cozy without the chore and expense of calling your contractor.
Buy everybody snowsuits.
Make sure you get the super-padded ones, and even layer them if you have to. Sure, your entire family will be walking around like penguins that have somehow landed on Long Island, but their lack of range of motion is nothing compared to having to pay for heating services.
Take it outside.
Build your family an igloo in the middle of Long Island, and move in. Yes, they won't enjoy the modern conveniences of plumbing and WiFi, but why spend money on heating services for your Suffolk County home when you have so much free snow outside?
Or, warm up inside.
Start adding habanero peppers to everything you cook and tell your guests it's a Long Island delicacy. Stuff your Thanksgiving turkey with them. Put them in your Christmas pudding. The warmer you feel on the inside, the less you'll have to rely on your home's heating system.
Constantly jog in place.
Everybody knows exercise is a great warm-up! Jogging in place while you're watching TV is a fun activity for the whole family. Got a spouse who does the cooking? They'll love getting a little extra exercise while preparing dinner. Kids have homework? Jogging to keep warm will keep their bodies active and their minds off your home's chilly temperatures. Commuting to work in the city? Lightly jog on the platform while waiting for the LIRR — just make sure to mind the gap.
Hang out in your outerwear.
Keep your hats, mittens and scarves on as you go about your daily activities. True, woolen outerwear can be a little itchy and can make some everyday tasks like brushing your teeth and enjoying a nice bowl of (habanero) soup a little challenging, but it will be worth it when you don't have to pay for heating services for your Suffolk County home.
Or, you can simply choose T.F. O'Brien when you need heating services for your Suffolk County home.
We understand that services cost money, and some, like emergency repairs or replacements, can be unexpected and not a part of your budget. That's why we try to keep our prices reasonable, offer financing and provide you with special offers on new heating equipment when possible. Plus, when you work with us for heating service for your Suffolk County home, you can choose a heating maintenance agreement, which can help you keep your system running effectively and efficiently all winter long, and help you find small heating system issues before they become larger, more expensive ones.
So instead of following the silly suggestions above, just give T.F. O'Brien a call when you're in need of heating services for your Suffolk County home. And – hold the habaneros.