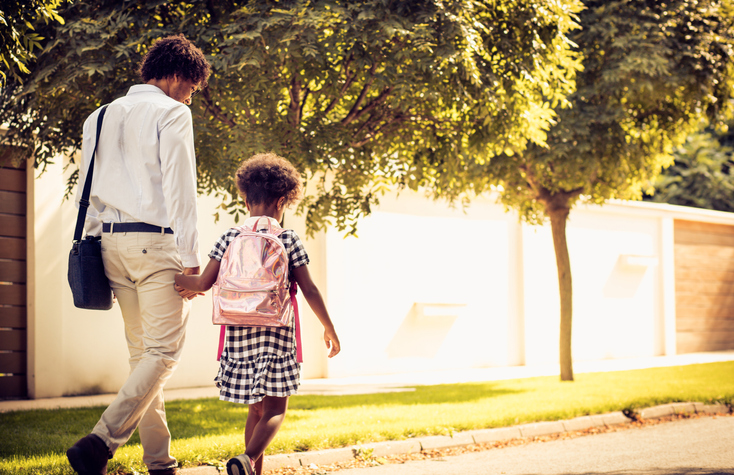 The kids are back to school, and vacation time is over. While we're still enjoying warm weather here on Long Island, we also are refocusing on getting back into the routine of things. It's the perfect time of year to get organized – which will help you and your family avoid the chaos that inevitably strikes once earlier wake-ups, homework and after-school activities hit!
Here are seven ways to get organized – and help the school year get off to a much smoother start:
Make sure each child has their own bin, and ensure that it gets used only for important papers and supplies. This will make it a lot easier to find school notes that need to be signed, school supplies like pens and pencils, and homework paper. Have everyone check their bin daily to ensure it isn't collecting junk, and anything that needs to return to school, does.
In today's world, everyone has a cellphone. Make sure your family's cell phones are synched, everyone has each other's numbers, and you all have access to each other's calendars. That way, it will be easy to make a call or schedule an appointment, keeping everyone on the same page.
Synch up all the clocks in the house. That way, your child in the upstairs bathroom won't think you have five more minutes before you have to leave the house.
Keep backpacks and shoes at the entryway or in the mudroom. It's best to set up an area for each child, if you can. Making sure everything is in place helps keep morning confusion at bay – nobody will be late hunting for their sneakers or school books.
Designate a quiet homework space. Keep it stocked with supplies that might be needed, like paper, pens, pencils, and sharpeners. It also helps kids from getting distracted by video games, the television or computer.
We know it can be very hard to get into a routine, but it can make life so much easier! If you don't already do so, start the routine of organizing backpacks, packing lunches and checking the calendar the night before, so the morning routine is a breeze!
Keeping a calendar on your phone is helpful, as is keeping a paper version in an area where your family spends a lot of time, like the kitchen. Update it daily with any appointments or important dates, and make sure you add these to your digital calendar as well.
Of course, at T.F. O'Brien we're happy to help with all your home comfort needs, which gives you one less thing to think about! Whether you need ductless for that new converted space in your home, maintenance for your equipment, or even a filter change, we can help. Just give us a call at 516.488.1800, and we'll help you stay comfortable.