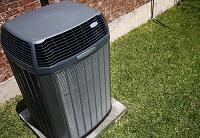 Installing an air conditioner can be difficult to do on your own. That's why it's best to hire an air conditioner installation contractor for the job.
Here are some tips to help you find the right professional and get it done correctly without unnecessary hassle.
Only hire someone who's part of a professional business. He or she should be fully insured and have both a business license and mechanical license. Also look for a contractor who's part of a professional association, like NATE. These affiliations mean he or she meets a certain level of quality requirements and adheres to the highest level of quality.
Check for references. Taking this step can give you a firsthand account of the skill level and performance of an air conditioner installation contractor. Any reputable person should have no problem providing references. You should then contact at least two or three clients and ask about their overall satisfaction level.
Select a contractor who offers Energy Star appliances. Known for their efficiency, these products not only reduce your energy consumption, but they can also save you a considerable amount of money on monthly utilities.
Have a contractor determine sizing. Since the size of air conditioners can vary, you'll want to find a contractor who reviews the manufacturers' performance data of a unit before installation. Go over this information with your technician, who can explain exactly why the unit is best for your needs. An improperly sized unit can lead to sky high utility bills during the summer months.
Ask the air conditioner installation contractor to inspect the condition of your home or apartment's ductwork. When there are issues, it can lead to lost energy and even health problems. A contractor should be willing to check it out and resolve any issues when installing a new unit.
To learn more about air conditioner installation and other information, please contact us at T.F. O' Brien Cooling & Heating. We've been serving Long Island since 1934.
Image via Shutterstock.com