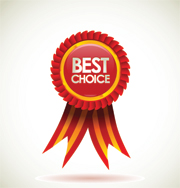 Preventive HVAC maintenance is crucial to keeping your heating and cooling equipment functioning efficiently, but it only works if your technician is a reliable expert who is committed to outstanding service. Starting with installation, poor workmanship and substandard parts can create new problems or fail to resolve old ones. Expert attention, on the other hand, can extend the life span of your equipment.
When choosing among HVAC companies, investigate any awards, certifications or affiliations they have earned. These qualifications can tell you a lot about a contractor's reputation, the quality of their work and their reliability.
T.F. O'Brien is proud to stand out with the following qualifications:
These are just a few of the many  awards and certifications we've earned. To learn more, call T.F. O'Brien Cooling & Heating. We're proud to offer the best HVAC service in Long Island.
Our goal is to help educate our customers about energy and home comfort issues (specific to HVAC systems).   For more information about other HVAC topics, download our free Home Comfort Resource guide.
T.F. O'Brien services the Long Island, New York area.  Visit our website to see our special offers to get started today!