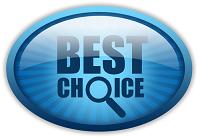 There are very few businesses around today that were around in 1934. T.F O'Brien Cooling & Heating has stood the test of time, and the HVAC customers of Long Island have been the beneficiaries of that longevity.
We've been developing our technical and customer skills for more than three-quarters of a century, and we understand what it takes to keep our customers coming back.
T.F. O'Brien places the customer at the center of every transaction — from the initial call to the final sign-off on the work order. T.F. O'Brien service means that we're not comfortable until you are. A business relationship is built like any other relationship, based on respect and responsiveness. Consumers are put off by rudeness and inattentiveness, and our customer service model assures that that will never happen with a call to T.F. O'Brien. In fact, our company guarantee lets our customers know what to expect before our certified technicians even get to the door.
Once our team is in your home, we will treat your house as if it's our own. We remove our shoes before entering your home, and we don't smoke, swear or consider the job finished until you're completely satisfied with our work.
T.F. O'Brien has received numerous awards and recognition for our stellar customer service. We are the 2011 and 2013 recipients of the Carrier® Corporation President's Award, which is presented each year to honor elite Carrier dealers who deliver excellence in business effectiveness and superior customer service  Additionally, the award — one of the manufacturer's highest industry awards — acknowledges those dealers who go above and beyond in the pursuit of customer satisfaction.
For more information on how T.F. O'Brien Cooling & Heating can handle your HVAC issues, contact us today. We're proud to serve homeowners throughout Long Island.
Image via Shutterstock.com