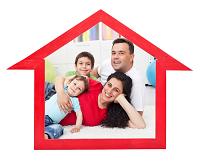 If you're in the market for a new heating system for your Long Island home, consider a condensing furnace.
While furnaces older than 10 years have an annual fuel utilization efficiency, or AFUE, of only 65 percent at best, the new condensing furnaces on the market have an AFUE of more than 98 percent, meaning that at least 98 percent of the fuel used to operate the system is converted to heat for your home. The remaining 2 percent or less is vented outdoors.
So what makes a condensing furnace so fuel-efficient? It starts with a duel heat exchanger. In a conventional furnace, which has one fuel-driven heat exchanger, the exhaust gases left after heating the air are sent up the chimney. The condensing furnace features a secondary heat exchanger which recovers this exhaust and uses it to heat more air for your home, reducing waste and increasing the unit's energy efficiency exponentially. The end result is considerable savings on your energy bills.
Condensing furnaces have other features that add to their efficiency, including:
Variable-speed blower motor – Conventional furnaces have two speeds: on and off. Condensing furnace blowers utilize varying speeds that change with your real-time heating needs. Lower speeds during warmer periods mean less electricity consumed and more comfortable temperatures in your home.
Electrically commutated motor (ECM) – Most standard furnaces utilize split-capacitor motors, which are tough but require a lot of electricity to operate. ECMs are not only quieter, but also use up to 75 percent less power.
Modulating gas valve – Unlike conventional furnaces in which the flow of fuel to the unit is constant, condensing furnaces modulate the consumption of fuel from 40 percent to 100 percent, depending on your heating needs. On warmer days, the furnace will automatically reduce the fuel used to heat your home.

For more expert advice about whether a condensing furnace is right for your home heating needs, please feel free to contact us at T. F. O'Brien Cooling & Heating. We've served Long Island for over 75 years with a high level of customer satisfaction.
Our goal is to help educate our customers about energy and home comfort issues (specific to HVAC systems).   For more information about other HVAC topics,  download our free Home Comfort Resource guide.
Image via  Shutterstock.com