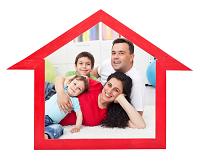 Ductless heat pumps, or mini splits, solve a range of heating problems homeowners face when they need to add heating to a space, without the extensive costs required to retrofit existing ductwork. If you have a room that requires a little help in the heating department,  ductless heat pumps could be the solution to your problem.

The following scenarios are ideal for using ductless mini splits:
You've recently added a room to your home, and it isn't serviced by your existing duct system.
You don't have ducts in your home, and the heat source you've been using — such as electric baseboard heating — is just not up to the task due to energy costs and inefficiency.
You have a large room that requires supplemental heat, and you are looking for a cost-effective way to provide it without having to make structural modifications to your home.
You can install up to four individual air handlers in a room or region of your home, connected to one condensing unit located outdoors. Each air handler is controlled by its own thermostat, giving you full control over the temperature in each space. To install the pumps, you won't have to build ductwork. Instead, the installer will drill a small hole to run the conduit that joins the outdoor unit to the indoor air handling unit. The individual air handlers are unobtrusive and visually appealing, and can be mounted on walls or ceiling. Floor-standing models are also available.
Perhaps the most valuable perk that comes with using ductless heat pumps? The heat pump based unit operates by moving heat around, supplying it from the outdoors during the winter, and removing it from your home during summer. In effect, ductless heat pumps exist as a two-in-one system, both heating and cooling your home in a very efficient manner.
At T.F. O'Brien Cooling & Heating, we know ductless heat pumps, and can help you decide if they are right for your home comfort needs. Give us a call today, and learn why Long Island homeowners have been trusting us to service and install HVAC equipment since 1934.
Our goal is to help educate our customers about energy and home comfort issues (specific to HVAC systems).   For more information about other HVAC topics,  download our free Home Comfort Resource guide.
Image via  Shutterstock.com