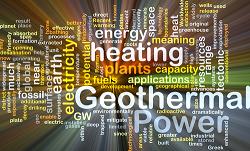 If you've researched your HVAC options, you may know that geothermal cooling and heating systems are some of the most efficient systems on the market. But you might not be aware that they're some of the most environmentally friendly, as well.
While Long Island's climate swings from snowy winters to warm summers, the temperature many feet below the surface remains undisturbed, constantly in the range of 50 to 60 degrees. Geothermal cooling and heating systems work by drawing on that constant temperature, cycling clean water or refrigerant through a system of buried pipes. Warmth from that water will raise the temperature of your home in the colder months, and the water will absorb excess heat from your indoor air during the warmer months and store it in the earth. The only things these systems take or leave from the ground is heat.
And because they're so efficient — 300 to 600 percent, estimates the U.S. Department of Energy — they'll drop your home's energy use dramatically, saving you money and consuming less energy from municipal power supplies that may not be as green. In fact, the growing use of geothermal heating and cooling systems has already reduced American carbon emissions by 3 million tons.
Geothermal cooling and heating systems have a higher up-front cost than other HVAC systems, but they offer significant long-term cost savings and a huge environmental benefit.
If you have any questions about geothermal cooling and heating, or any other HVAC topic, contact the pros at T.F. O'Brien Cooling and Heating. We've served the Long Island community since 1934, and we're happy to work with you to install a system that meets your needs.
Image via Shutterstock.com