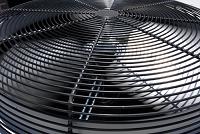 Home air conditioning problems and repairs can be costly. Without taking steps to avoid such problems, you also run the risk of a clogged drainage system, which could result in water damage to your home.
Air conditioning systems produce large quantities of water from condensation. Your air conditioner's drainage system must be in good working order to be able to continuously drain this water. When an air conditioner is not well maintained, the evaporator can accumulate ice (more moisture), cooling efficiency can fall and utility bills will rise.
Other problems can ensue, including:
Electrical components and contacts will begin to wear.
Airflow will become obstructed at the evaporator, the outdoor unit and the air filter. This action commonly causes ice buildup on the evaporator.
The drainage system will become clogged from mineral deposits, algae growth and/or debris solidification (dirt, debris, insects, etc.).
The clogged drainage system, which can be located in an attic space, utility closet, or basement, will overflow water to the inside of your home. This may cause structural damage, and promote black mold and bacterial growth.
Preventive maintenance
Ideally, your air conditioner should be serviced by an HVAC professional at the start of the cooling season, and will generally include:
Inspecting all electrical components
Cleaning the evaporator coil and blower assembly
Checking for refrigerant leaks
Checking refrigerant levels, and adjusting as needed
Checking compressor and condenser operations
Visually inspecting duct connections
Checking thermostat function
In addition to professional maintenance, there are steps that you can take to help your air conditioner avoid issues.
Change or clean the air filter monthly.
Keep airflow blockages away from the outdoor unit. This includes leaves, debris and weeds. Stationary obstacles (shrubs, fences, bins, etc.) should be more than two feet away from the unit.
Wash the unit with a hose a couple of times each cooling season (turn off the power, and let dry when finished).
If you've got home air conditioning problems, contact T.F. O'Brien Cooling & Heating for help. We've provided unmatched service and installation for Long Island area homeowners since 1934.
Our goal is to help educate our customers about energy and home comfort issues (specific to HVAC systems).   For more information about other HVAC topics,  download our free Home Comfort Resource guide.