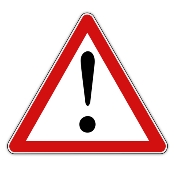 The search for a good deal may take us online when we're in the market for new or replacement HVAC equipment. New furnaces, heat pumps, and air conditioners can be costly, and there is no shortage of dealers offering discounted prices through their online stores. Deep-discount online shopping may be just fine for items such as books, DVDs, and computers, but with online HVAC deals, the risks far outweigh any advantage you'll receive from the cost savings.
Safety — Equipment purchased online may not be safe. The rigors of shipping could damage the unit, especially for more fragile components such as heat exchangers. And a damaged heat exchanger will allow deadly carbon monoxide to leak into your home. If you're unlucky enough to deal with a dishonest online seller, you may receive inferior equipment—or nothing at all.
Installation — You may have problems finding a local contractor willing to install equipment purchased online. They generally will not want to risk installing systems they can't guarantee or cover with their own warranties. If the equipment is then installed by someone who is not trained and certified in HVAC work, you could violate local safety codes or end up with an HVAC system that poses a fire danger or safety hazard.
Selection — If your own level of HVAC knowledge isn't high, you may mistakenly purchase equipment that won't work for you. You could get a system that's too large or too small, one that won't fit in the space you have, or one that uses a type of fuel you can't get.
Warranty — Many manufacturers will generally not honor the warranty on a piece of HVAC equipment purchased online. Manufacturers are advocates for their authorized dealers, who are held to high-quality installation standards. Manufacturers also refuse to honor warranties on online purchases because they cannot know if the equipment is genuine or an imitation.
When buying HVAC equipment, the best course is always to support and trust your local HVAC professional with your heating and cooling needs. You'll be assured of reliable technical knowledge, proven experience and in-person local service.
Since 1934, T. F. O'Brien Cooling & Heating has provided top-quality HVAC equipment and service to Long Island homeowners. Avoid the risks that online HVAC deals present. If you need new or replacement equipment, contact us for expert advice.
Our goal is to help educate our customers about energy and home comfort issues (specific to HVAC systems).   For more information about other HVAC topics,  download our free Home Comfort Resource guide.
Image via Shutterstock.