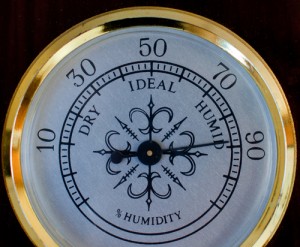 Generations of Long Islanders have wondered whether it's really possible to take the sweat out of summer — that unique sweat that's spawned by humidity. While you can't control humidity levels outdoors, you can certainly take the upper hand with indoor humidity if you install a dehumidifier.
While it's true that your central air conditioning draws some moisture from the air, this is not its primary function. Central dehumidifiers, also called whole-house dehumidifiers, step up to the job by drawing air through your home's return ducts, removing the moisture and then sending the cool, dry air back into your home.
In doing so, dehumidifiers help your home maintain a healthy humidity level during the summer — ideally between 40 and 50 percent. This leaves enough moisture in the air to help you fend off respiratory ailments and allergy symptoms without making your home so damp that it becomes a breeding ground for mold spores and bacteria. Also, when humidity levels are lowered, you should be able to turn up the thermostat a bit and actually feel cool at a higher temperature.
If you think you might be commingling the effects of outdoor and indoor humidity — and it's easy to do — ask yourself the following questions. Answering "yes" to even a couple of these questions should motivate you to install a dehumidifier:
Does stuffy air keep you or someone in your family from enjoying a peaceful night's sleep?
Have you tried lowering the temperature in your home to eradicate the stuffy air?
Do your floors often feel damp or sticky? (Your counters and other flat surfaces may feel that way, too.)
Is condensation forming on your water pipes?
Do you have wet stains on your ceilings or walls?
Does your home smell musty or moldy?
Do you have reason to suspect that there might be mold or mildew growing in your home?
If you think it's time to install a dehumidifier in your home, call T.F. O'Brien Cooling & Heating for a consultation and make your home the cool and comfortable summer haven that it was designed to be. Our team is proud to serve the home comfort needs of Long Island homeowners.
Image via Shutterstock.com