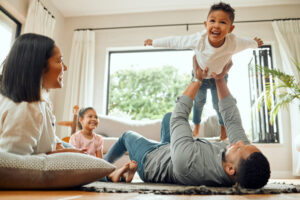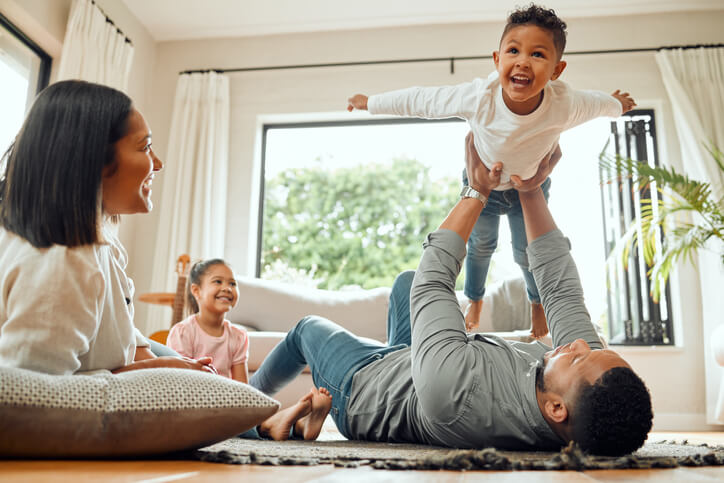 For all of us, the quality of the air we breathe every day is important. Air that contains particulates and contaminants can cause the respiratory system to become irritated, which can lead to a feeling of discomfort or even illness. Even if a person has healthy lungs, if they are exposed to prolonged poor indoor air quality (or IAQ) they can become ill, according to the American Lung Association.
The American Lung Association also notes that for people with certain diseases, poor IAQ can be extremely harmful. Diseases that affect the lungs, like COPD, asthma, emphysema, cystic fibrosis, sarcoidosis, and lung cancer may worsen in situations where indoor air quality is poor. How can you make the air in your home healthier for all family members?
The Main Culprits of Poor IAQ
When the air quality in your home isn't as healthy as it could be, it's likely due to a range of particulates and contaminants. That's because most modern homes are built to be very tight, and that can make it difficult for fresh air to enter the home. As a result, the contaminated air just circulates throughout the home again and again. When looking into some of the main causes of poor indoor air quality, homeowners should consider the following:
Pet Dander
Dust
Chemicals from Household Products (cleaners, paint, adhesives)
Biological Contaminants (mold, mildew, bacteria, viruses, pollen)
Cooking or Tobacco Smoke
If you have concerns about these common household contaminants, you're not alone. Most people have to contend with indoor air pollution in one form or another, regardless of how clean they keep their houses. However, when indoor air quality starts to cause concerns for the people living in the home, it's important to know what to do next.
Getting the right indoor air quality products for your home can help.
The good news is homeowners no longer need to suffer from poor indoor air quality. There are so many excellent products available today that can help keep the air clean and help people living in the home enjoy fresher, cleaner air. At T. F. O'Brien, we always want to make sure that your home environment is comfortable for your entire family. That's why we recommend and install a variety of IAQ products, including:
High-efficiency air cleaners. These are a much more effective solution than standard filters.
Photocatalytic oxidizing air purifier. This chemically treats the air to remove volatile organic compounds (VOCs), which are the byproducts of common household materials like paint, carpet, vinyl flooring, air fresheners, cleaning products, and more, as well as other pollutants.
Ultraviolet (UV) germicidal lights.UV lights can kill up to 99% of airborne contaminants like mold, bacteria, and viruses.
Whole-home humidifiers. A whole-house humidifier can cut down on dry eyes, itchy skin, and scratchy throats, reduce static electricity in the home and protect woodwork and furniture.
T.F. O'Brien can help you get the indoor air quality solutions you need.
Whether you have someone in your home with respiratory concerns, or you'd simply like cleaner, healthier air for your family, you can trust T.F. O'Brien to help you get the IAQ products and solutions you need. No two homes are the same, and we'll be happy to send one of our Home Comfort Advisors to meet with you at your convenience to evaluate your unique situation, make recommendations, and provide you with the products you need to start seeing improvements in your home's IAQ right away. Simply contact us online or give us a call at 516.488.1800, and we'll be happy to schedule an appointment with you.