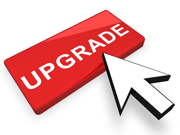 If you've decided to upgrade your air conditioner this spring, it's fine to start exploring on your own. However, when you're serious about making a purchase, it's important to work with an HVAC professional to size your system, ensure a warranty and perform maintenance tasks.
Sizing
Many variables come into play when choosing an air conditioner. Sizing in particular is important, and HVAC professionals use a tool called Manual J to perform a heating and cooling load calculation. This calculation takes into consideration:
The square footage of your home
Amount of insulation
Number, quality and orientation of the windows
Appliances that emit heat
Outdoor landscaping factors
Climatic considerations
Air infiltration inside your home
Lifestyle habits
Personal temperature preferences
Sizing problems
The calculation is all important, as it helps avoid selecting the wrong size equipment. If you upgrade your air conditioner with a system that's too large, you'll notice that the humidity levels indoors will become higher, because the system will run for short periods of time.
Additionally, short cycling limits the filter's capabilities, when compared to smaller systems that  run longer and with less on/off cycling. Frequent cycling consumes more electricity and causes further wear and tear on the parts inside the air conditioner, increasing repairs and reducing system life.
Warranty
Reputable manufacturers of air conditioners provide warranties for parts and labor.  The HVAC contractor who installs the equipment honors the manufacturer's warranty, and guarantees the installation. If you sidestep a qualified dealer when you upgrade your air conditioner, you lose these benefits, which can amount to high costs for repair and parts in the future.
Maintenance
HVAC technicians also show you how to maintain your equipment. Some of the tasks you can perform yourself, and others need to be done by the HVAC technician to keep the warranty valid and your system running efficiently. Your contractor keeps precise records about the maintenance and condition of the appliance, which helps troubleshoot any issues that could occur in the future.
T.F. O'Brien Cooling & Heating  has been providing HVAC services in Long Island since 1934 and can help you upgrade your air conditioner. We are a NATE-certified company, dedicated to your indoor comfort. Please contact us to learn more.
Our goal is to help educate our customers about energy and home comfort issues (specific to HVAC systems).   For more information about air conditioners and other HVAC topics, download our free Home Comfort Resource guide.
Upgrade image via Shutterstock