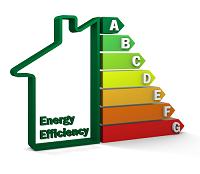 The best way to keep your Long Island home cool this summer is with a new central air conditioner. As you shop for an upgrade, there are several features worth checking into, but perhaps one of the most important things you can do is compare SEER ratings.
SEER ratings
Seasonal Energy Efficiency Ratio (SEER) is a rating given to central air conditioners indicating how efficiently they operate. And the higher the number, the lower your energy bills will be. So, a higher-rated A/C will consume less electricity to produce a certain amount of cooling than a lower-rated one.
Features
While SEER ratings are important, here are six other features you need to check out:
Thermal expansion valve: You can save energy when it's cooler out if your new A/C has this feature. The valve restricts refrigerant flow when less cooling power is needed, but it opens wide when the weather heats up.
Variable-speed air handler: Single-speed air handlers can only operate on high, but this feature allows your system to run at different speeds. Running on low speed saves energy while preventing uncomfortable temperature swings.
Quiet operation: The less noise the A/C makes, the more likely you are to forget it's even running, which improves your standard of living and ensures the neighbors aren't bothered by a noisy outdoor unit.
Fan-only switch: At night when it's cooler, you can save money by running the fan without the compressor. You'll stay cool without a high bill.
Filter-check light: Efficient air conditioning relies on proper airflow through the system. When the filter becomes clogged, air can't get through and the system must work harder than necessary, which costs you more money. This feature ensures you don't forget to change the filter when it's time.
Automatic-delay fan switch: By letting the fan run longer than the compressor, all the cooled air can get out of the ductwork and into the living space.
Some of these features contribute to better SEER ratings that can save you money and keep you comfortable all summer long. Learn more by contacting us at T.F. O'Brien Cooling & Heating in Long Island today.