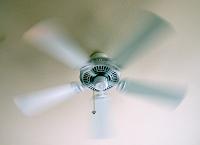 Our Long Island  summers are  typically hot and muggy, and  heat waves are always possible. With an effective air conditioning system, you can defy the heat and feel comfortable in your home, but it's going to cost you. That doesn't mean you can't take some steps to control high energy bills.
Five simple tips can help reduce your energy usage this summer:
Shading. Closing your windows and drawing the shades keeps solar heat from baking your home's interior. Exterior window shades and awnings  block the summer sun before it even reaches your home.
Appliances. Lights, traditional cooking methods – as opposed to the microwave – and heating water all introduce heat into your home. By keeping appliance usage to a minimum, you reduce the competition your A/C has to overcome.
Maintenance. Have an HVAC  contractor perform regular periodic service. Changing the filters, optimizing the refrigerant charge, sealing your ductwork and cleaning all system components will reduce the amount of energy your A/C uses.
Laundry. Check the labels on your clothing; most modern fabrics need only to be washed in warm or cold water, rather than hot. Using cooler  settings can make a big difference to energy consumption.
Fans. Moving air feels cooler than stationary air, that's often why winter drafts feel colder than the surrounding air. It's the wind chill factor brought indoors. Ceiling fans can allow you to increase your thermostat setting by 4 degrees without noticing a difference in the room temperature.
With so many homeowners striving to maintain comfortable indoor temperatures, many electric utilities are subject to greater "peak loads" than they are equipped to handle. Overloaded infrastructure can result in the supply disruptions we call "blackouts." These are a great inconvenience, and if everyone did more to control their energy consumption, they would be less likely to happen.
You can help control high energy bills with these five tips. T.F. O'Brien Cooling & Heating has been serving Long Island for  more than 75 years; our  technicians and managers  have great expertise  in all HVAC matters.  To learn more or schedule a service call, contact us today.
Our goal is to help educate our customers about energy and home comfort issues (specific to HVAC systems).   For more information about other HVAC topics,  download our free Home Comfort Resource guide.