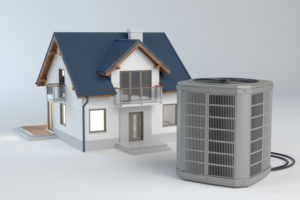 Many people are exploring ways that they can keep their homes comfortable year-round, all while reducing their carbon footprint. Your home comfort systems account for a good percentage of your home's overall energy usage. It only makes sense that when it comes time to replace your equipment, you choose a system that not only provides excellent home comfort, but also minimizes energy use. For that reason, more and more people are turning to heat pump systems for home comfort.
You may wonder what a heat pump system is. Or, you may have heard about them, but learned that they don't work well in cooler climates. You should know, today's heat pump systems are manufactured to operate in colder temperatures. As a result, even Long Islanders can benefit from one. To understand how a heat pump system keeps your home comfortable in all temperatures, you first need to know how they work.
How Heat Pumps Operate
While there are many different styles of heat pumps to choose from for your Long Island, NY home, most commonly people install a split system. This simply means some of the components of the heat pump are inside your home, and some are outside. Regardless of their configuration, heat pumps work by transferring hot air as opposed to burning fuel inside your home, leading to higher energy efficiency. They're designed to provide your home with the appropriate levels of heating and cooling, at a price that works within your budget.
Here are a few of the benefits a heat pump system can provide:
High efficiency
Year round comfort (heat in the winter, cooling in the summer)
Dehumidification of indoor air
Can be used to complement a traditional furnace, improving home efficiency
Uses an environmentally friendly, non-ozone depleting refrigerant
Often, tax credits and incentives are available for heat pump systems
Choose T.F. O'Brien for your heat pump installation.
If you'd like to learn more about the advantages of choosing a heat pump to help cool your home this summer – and warm it once winter arrives – all you need to do is contact us at 516-488-1800. One of our comfort specialists will be happy to explain the benefits of a heat pump system to you, and help you discover if it's the right choice for your home.