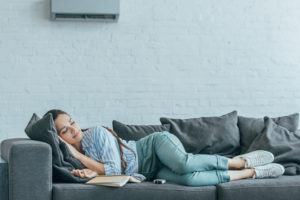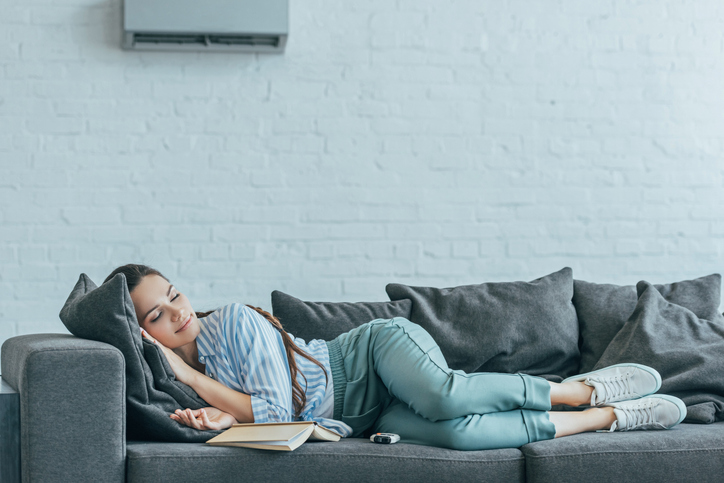 More and more people are choosing ductless cooling and heating for their homes. People are finding that ductless systems are a great choice for spaces where ductwork is either impossible or impractical. Homes with radiant or baseboard heating, or converted spaces like attics, garages, finished basements and additions, can all benefit from a ductless system. Not to mention, many homeowners are seeing the real benefit of ductless cooling and heating – improved energy efficiency coupled with better comfort.
That's because ductless systems use a heat pump system – they don't typically burn fuel, but transfer hot air instead. By doing this, some ductless configurations are able to keep your home cool as a cucumber in the summer, while providing cozy warmth in the winter months. Even if you have a furnace and air conditioning system throughout most of your home, choosing ductless for areas that don't have access to ductwork – like a finished basement, converted garage, or new addition – helps balance out the temperature of your home, leading to better efficiency.
How can a ductless system help lead to better overall efficiency?
People who have rooms that aren't a part of their ductwork system usually have three choices – either close those rooms off during part of the year, rely on window AC and space heaters, or open the room up and hope their heating and AC system spreads conditioned air to those spaces. While closing the room off doesn't necessarily cause issues with energy usage, it kind of defeats the purpose of adding that additional space to begin with.
Window AC and space heaters are both notorious for using a lot of energy, and they aren't necessarily going to give you the greatest level of comfort for the additional energy cost. And, keeping the room open is going to either lower or raise the overall temperature of your home – making your comfort system work harder and causing energy costs to rise. The beauty of a ductless system is that it helps to balance out those cold or hot spots – leaving you with a more efficient, more comfortable home.
And, ductless cooling and heating provides a whole host of additional benefits as well.
No need for additional ductwork. This means you can avoid inconvenient home remodeling and the costs associated with it.
Comfort all year long. Depending on the configuration you choose, you can get ductless systems that provide both cooling and heating in one convenient unit.
Design that works with your décor. You won't have to worry about your windows being blocked by a bulky AC unit or tripping over a space heater, because ductless systems mount on your wall or ceiling. 
Whisper-quiet operation. Again, window units can be very noisy and space heaters often make a buzzing noise that's super annoying. You'll love the peace and quiet ductless offers.
Remote control comfort. Generally speaking, a hand-held remote easily controls your ductless system. This means better comfort is literally at your fingertips.
T.F. O'Brien can help you get the ductless system you need.
If you'd like to learn more about the advantages of choosing a ductless to help cool your home this summer – and warm it once winter arrives – all you need to do is contact us at 516-488-1800. One of our comfort specialists will be happy to explain the benefits of a ductless system to you, and help you discover if it's the right choice for your home.