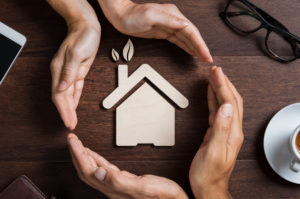 Have you been thinking about replacing the old heating system in your home? Maybe your current system hasn't been keeping your home as warm as you'd like, or maybe you've noticed a steady increase in your utility bills over the past few years. Or, perhaps you've had to make a lot of expensive repairs to your system, and it still isn't running as well as it should be.
No matter what your reason may be for deciding to replace your current heating system, you should know that there are options available that are highly efficient and can help you save on energy costs. If you choose a traditional furnace or boiler, modern systems offer superior energy efficiency when compared to their older counterparts. You should also know, heat pump systems are a viable option for many homeowners as well.
What is a heat pump system?
Just like the name implies, a heat pump system "pumps" heat – either into, or out of, your home. According to the Department of Energy (DOE), heat pump systems transfer heat between your home and the outside air. During the cooler months, heat pumps actually extract the existing heat from the outdoor air and move it into your home. Because these systems move heat rather than make heat, they are highly efficient, helping you save both energy and money.
Additionally, there is an added bonus to installing a heat pump system – because they move heat, they can also move it out of your home during the summer months. This enables your heat pump system to provide both heating and cooling to your home, making it a viable solution if you need to replace your entire home comfort system. Heat pump systems are available for homes both with and without ducts, too, so virtually any home can benefit from heat pump installation.
Will it work in cooler climates?
Many homeowners express concern over whether heat pump systems will operate properly in areas that tend to get colder winters. Much of this concern stems from the fact that for many years, heat pumps didn't function well below a certain temperature. However, according to the DOE, heat pump technology has advanced significantly in recent years, now allowing it to offer "a legitimate space heating alternative in colder regions."
At T.F. O'Brien, we're pleased to provide our clients with quality heat pump solutions for their home. When you make an appointment with us, we can evaluate your home to make sure a heat pump solution is the right choice. We'll explain the benefits of heat pump systems, and help you choose the perfect system for your home. Just give us a call at 516.488.1800 and we'll be glad to assist you.