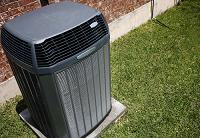 If you haven't undertaken an A/C installation before (or at least a proper A/C upgrade or installation), you may be surprised by the volume of information acquired.
HVAC pros use sophisticated testing and home preparations which are necessary to successfully design and install the new system. Only place your trust for your A/C investment in the hands of a skilled professional that follows industry-recognized procedures and devotes attention to every last detail.
An eye (and Manual S) for detail
"Manual S: Residential Heating and Cooling Equipment Selection" is published by the Air Conditioning Contractors of America (ACCA), the largest HVAC organization in the country. As the name suggests, Manual S is used to correctly select a new A/C or heat pump. The size and selection of your new A/C installation is based on a number of variables, as established by the results of Manual J calculations.
Once Manual J calculations are complete, your HVAC professional will know the A/C capacity needed to meet the cooling load of your home. The tech should review the options for various A/C models in regards to energy efficiency, advanced features and integration with other home comfort systems.
These are some of the A/C installation factors involved in your decision making:
If you've decided to install a zoning system for customized cooling and heating throughout your home, it's advisable to upgrade to a variable-speed air handler and two-stage compressor for optimal energy savings and comfort.
If you're installing a HEPA filtration system, your new A/C's air handler must have the horsepower to pull airflow through the dense filter without a significant pressure drop.
By properly sizing your new A/C system, you may save purchase costs by avoiding installing a system that's too large. Oversized A/C systems consume excessive electricity and don't cycle long enough to thoroughly dehumidify a home.
To consult with an HVAC contractor who knows and utilizes Manuals J, D and S for each A/C installation, contact T.F. O'Brien Cooling & Heating today. We've served Long Island homeowners for nearly 80 years.
Image via Shutterstock.com