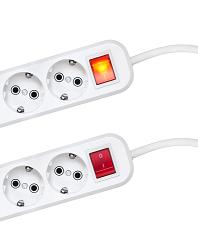 They're called "energy vampires" for a reason, and they fittingly strike most often in the middle of the night.
By day, they function as our cell phones, computers, digital cameras, video games and other electronic devices.
But at night, or during portions of the day, when they're done charging and revert to standby power, they continue to draw an electrical charge. True, the charge is not as potent as when the devices are recharging to full strength. But because they slowly and surely suck energy from your home, they're called energy vampires  — and they're wasting energy. (These energy vampires do not, by the way, include those devices that need standby power to keep timers, clock displays and remote controls running smoothly.)
While the U.S. Department of Energy estimates that most families are spending about $100 a year to charge electronic devices that are in "off" mode, it's the bigger picture that provides the real scare: All told, homeowners in the United States are spending a whopping $10 billion a year to fund this bad habit.
Many experts believe that these costs will continue to escalate as Americans become even more reliant on technology. To prevent energy vampires from overpowering your Long Island home and needlessly wasting energy, take the upper hand and:
Unplug your cell phone and camera chargers and any power adapters when you're not using them.
Purchase several power strips, and plug all of your computer equipment into one strip and your home entertainment system components into another. This will allow you turn off all of the devices with the flip of one switch. Amplify this good idea by asking family members to charge their cell phones in one power strip, and place it in a central location in your home.
Purchase only energy-efficient Energy Star-qualified electronics.
Set your computer and monitor to automatically go into "save" mode when you're not using them.
Assess products carefully for those extra features – the so-called "bells and whistles" – that may drain extra and unnecessary power.
For other ideas, contact T.F. O'Brien Cooling & Heating. We don't wear a black cape, but we'll happily challenge the energy vampires in your home any day – or night – of the week.
Our goal is to help educate our customers about energy and home comfort issues (specific to HVAC systems).   For more information about other HVAC topics,  download our free Home Comfort Resource guide.
Image via  Shutterstock.com