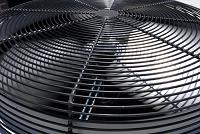 Your A/C is an important component of your Long Island home, keeping you cool in the summer months. When your air conditioner malfunctions, your first reaction may be to call for service. And while you may need to, there are some things you can check yourself first.  
Here are some common problems and easy troubleshooting tips to run through before you pick up the phone:
The unit won't turn on
Verify that the switch is turned on, and the temperature control is set lower than the current temperature of the room.
Check that the thermostat is set to "cool."
Visually inspect its wiring for any signs of damage or wear.
Check the circuit breaker and ensure the A/C breaker is in the on position. If a fuse has blown, replace it, but if it blows again call for service.
Insufficient flow of air from the registers
Check to see if the air filter needs changing. During peak cooling season, a new filter is recommended every four to six weeks.
Visually examine any ductwork for any cracks or openings, as well registers and dampers to ensure they are open.
Look for an accumulation of ice on the air handler and the evaporator coils.
Your ductwork may be dirty and in need of a cleaning; if it's been several years since you've had it done, or your home has recently undergone renovations, there may be an accumulation of dirt and debris hampering airflow.
The A/C fails to control humidity
If humidity control has been an ongoing issue with your air conditioner, leaky ducts may be causing the problem. Or your air conditioner may be incorrectly sized. Depending on the age of the unit, you may want to consider replacement, but if it's less than five years old, installing a dehumidifier to help control humidity may be your best, low-cost option.
If these troubleshooting tips fail to resolve the issue with your air conditioner, contact the experts at T.F. O'Brien Cooling & Heating. Since 1934, we have been proudly serving the residents of the Long Island area.
Our goal is to help educate our customers about energy and home comfort issues (specific to HVAC systems).   For more information about other HVAC topics,  download our free Home Comfort Resource guide.
Image via  Shutterstock.com