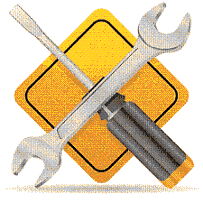 Over the years, ductless mini split technology has improved greatly, making it a more viable heating solution in cooler climates. Follow these tips to maximize your ductless mini split for optimal performance during cooler temperatures.
Tips for Maximizing Ductless Mini Splits
Reduce the heating load. Give the ductless mini split the best chance for success by reducing your home's load. That means sealing gaps and cracks in the outer envelope, adding insulation to the attic and letting the sun naturally heat your home as much as possible.
Size the ductless mini split for typical lows. In other words, don't oversize the heat pump in anticipation of record low temperatures. Instead, size it according to average lows you might expect on Long Island, which is around 25 to 30 degrees from December through February. Then, during extreme lows, just count on backup electric resistance heating to keep you warm.
Be prepared for a little noise. The air handler mounted to the wall makes more noise than a furnace, with its air handler located away from the main living space. Test out various ductless mini splits and compare the noise level before you make your selection.
Keep snow away from the outdoor compressor. Plan to mount the unit at least two feet above the ground and under a covered area to prevent snow from accumulating around it and plugging the evaporator. This won't damage the system, but it diverts more energy to melting the snow instead of heating your home.
Mount the indoor unit correctly. The most efficient, comfortable place to install an indoor unit for heating is about 18 inches off the floor. Decide how to balance this with the most efficient location for cooling, which is closer to the ceiling.
Connect the units efficiently. The farther the outdoor unit is from the primary living space, the less noise it transfers. However, longer pipes connecting the two units decrease efficiency. Find that balance between noise level and efficiency for your own home.
To learn more about having a ductless mini split installed in your Long Island home, contact the pros at T.F. O'Brien Cooling & Heating today.
Image via Shutterstock.com