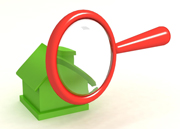 If you're starting the process of choosing a new HVAC system, the first and most important step to take is getting a load calculation.
HVAC equipment is complex and going by the size of your existing equipment can be misleading, which may ultimately lead to choosing the wrong size for your home. HVAC systems last for years, and working with an HVAC professional to calculate the proper size can increase its life and lower your energy costs.
In 1986, the Air Conditioning Contractors of America developed a system called Manual J to determine the variables that contribute to the heating and cooling load inside homes. The characteristics of your home that it takes into account include:
Cubic footage
Insulation levels
Windows, placement and energy efficiency
Air infiltration levels
Floor plan design
Appliances that give off heat
Number and type of exterior doors
Number and ages of occupants
Preferred indoor temperatures
Landscaping considerations
Once these factors have been entered, the software returns a load calculation that tells the HVAC contractor the size of equipment that you need. Performing the calculation first also helps you learn how you can improve the energy efficiency of your home — before finalizing the size of HVAC equipment you choose. Adding insulation and sealing air leaks are inexpensive and reasonably easy to do to, and these actions will lower the heating and cooling load of your home, possibly reducing equipment size.
Right-sizing HVAC equipment offers optimal return on investment. Smaller systems typically don't cost as much as larger units, which may allow you to either select a system with better efficiency or save money on its purchase. Getting the right-sized equipment ensures efficient energy consumption, the appropriate run cycles, effective moisture removal, satisfactory home comfort, and a lasting system.
If you'd like more information or need a load calculation performed, contact T.F. O'Brien Heating & Cooling. We've provided HVAC services for Long Island since 1934.
Our goal is to help educate our customers about energy and home comfort issues (specific to HVAC systems).   For more information about other HVAC topics,  download our free Home Comfort Resource guide.
Image via  Shutterstock.com