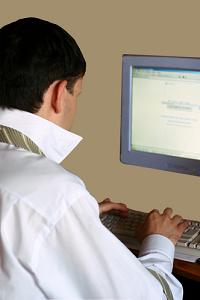 Choosing a new home heating system may seem like a daunting task with all of the options at your disposal. By doing your homework and enlisting the help of an HVAC contractor with a proven track record, you'll ensure a healthy return on investment.
Heating system choices include the following:
Natural gas furnaces are still a favorite for many, especially as newer models have efficiency ratings of 90 Annual Fuel Utilization Efficiency (AFUE) and higher, meaning you get back in heat almost every penny you spend on the fuel to create it. Furnaces work by generating heated air and dispersing it through your house through your duct system. This type of system is also referred to as forced-air heating.
Geothermal heat-pump systems work by tapping into the natural heat that exists below ground and sending that energy into the home through a series of looping pipes buried beneath the ground. A liquid, generally refrigerant or antifreeze, circulates through the pipes, helping to transfer the heat into the home. This type of heating system often boasts a 400 percent heating efficiency, returning $4 worth of heat for every $1 spent to power the pump.
Heat pumps are also a great choice for the more environmentally and fiscally conscious homeowner, as they may return a ratio of 3 to 1 for electricity consumed to heat produced, outperforming even the highest-efficiency furnace rated 98 AFUE. They are able to achieve such advanced savings due to their heat-moving process. Instead of generating heat from a combustible fuel, heat pumps source heat in the outside air in winter to heat the home. In summer, the pump draws heat from inside your home and exhausts it outside.
Radiant floor heating offers yet another heating solution, radiating heat evenly throughout a room from under the floor via a system of heated pipes. Its high efficiency and ultra-comfortable heating makes it a great option for newer, well-insulated homes.
If winning an Angie's List Award isn't enough, T.F. O'Brien Cooling & Heating offers a 100 percent satisfaction guarantee. We've been keeping Long Islanders comfortable since 1934, and are standing by to answer all of your heating system questions and help you select the right option for your home.
Our goal is to help educate our customers about energy and home comfort issues (specific to HVAC systems).   For more information about other HVAC topics,  download our free Home Comfort Resource guide.
Image via  Shutterstock.com