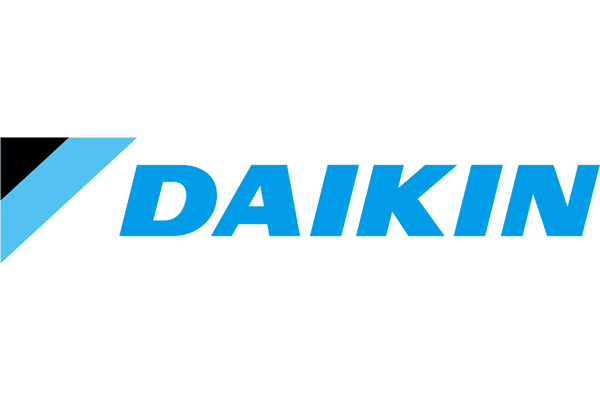 Your home comfort is important. As such, you should never just trust it to any company. Unfortunately, there are HVAC contractors out there who lack the credentials, experience and training to bring you and your family effective and efficient home comfort. Many times, people choose them because their products and services are cheaper up-front. But the problem is, all too often there are concerns down the road, and people end up paying more than they would have had they chosen to work with a reputable contractor.
At T.F. O'Brien, we know how important it is for our customers to get the best value for their money. That's why we've chosen to be a Daikin Comfort Pro. The equipment we offer is manufactured to provide our customers with the best possible efficiency and effectiveness. But what's more, we are required to meet certain criteria in order to become – and remain – a Daikin Comfort Pro contractor. While this means more stringent standards for us, it's worth it – because it means our customers are getting the very best service and products available.
What does it mean to be a Daikin Comfort Pro?
As a certified Daikin Comfort Pro, we are uniquely qualified to bring our customers a complete range of heating and cooling products from Daikin, the world's number-one air conditioning company. Daikin is a leading innovator and worldwide provider of advanced, high-quality AC and heating solutions for homes, businesses and industrial buildings. But much more than the equipment, Daikin Comfort Pros, the companies that sell, install and service this equipment brand, are held to excellent customer service and a commitment to quality.
Learn why you should choose a certified Daikin Comfort Pro.
Only select technicians can call themselves Daikin Comfort Professionals, and T.F. O'Brien is one of them. We were thoroughly vetted before being approved to offer and install Daikin indoor heating and cooling system equipment.
In order to remain a Daikin Comfort Pro, we're required to live up to the Daikin Promise – that if you as our valued customer are not fully satisfied with the product and service we provide, we will resolve any issue, no charge.
Daikin offers the type of manufacturer warranty customers want and need. As part of its yearly maintenance plan, Daikin offers a unit replacement warranty, meaning that if one of the key system components fails, they will give you a new unit.
As a certified Daikin Comfort Pro, T.F. O'Brien is pleased to offer complete services.
We repair your equipment.F. O'Brien's expert technicians are able to service, diagnose and repair all makes and models of HVAC equipment, even if you don't have Daikin. We're dedicated to your home comfort and are happy to help you.
We offer quality replacement. When you need a new unit, whether yours is broken down or you just want more efficiency, we can provide you with both high-quality Daikin equipment and expert installation.
We maintain your equipment. We maintain any make or model of HVAC equipment. We'll provide you with the comprehensive maintenance you need to ensure your system runs smoothly and your warranty stays intact.
No matter what your need, the Daikin Comfort Professionals at T.F. O'Brien can help.
Whether you need a completely new HVAC system, or repair or maintenance to your current one, you can count on T.F. O'Brien to help.
Just give us a call at 516.488.1800, and we will be more than happy to assist you with all your home comfort needs.