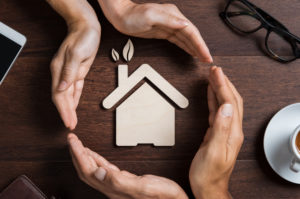 It's that time of year again – when everyone starts thinking about their New Year's resolutions. Many times, they revolve around weight loss and fitness, and sometimes achieving personal and professional goals. One resolution that can help both you and the planet in 2020 is to conserve energy. And it's a resolution you can keep pretty much effortlessly, especially when you start at home.
There are many ways you can make your home a den of energy efficiency, and they're a lot simpler than you might think. We're sharing a list below of seven ways you can very easily start making you home more efficient today. The best part (aside from the money you can save on your utility bills)? Most of these solutions are set it and forget it! Just make a couple of simple changes and you'll start saving energy right away and all year long.
Seven Easy Ways You Can Resolve to Save Energy This Year
Change over to energy efficient lightbulbs. Change out your old, incandescent bulbs with halogen, compact fluorescent or LED bulbs. They offer much better energy efficiency AND they last much longer than their incandescent ancestors. (Most homes have 40 or more fixtures that require bulbs, so choosing energy efficient ones is sort of a big deal.)
Lower your thermostat. We're not saying you have to run around the house in long johns and a parka all winter long, but if you remember to lower your thermostat just 3-5 degrees before you leave the house, you can save energy. Want to save even more? Drop your thermostat 10 degrees or so during the workday and save up to 15% every year. If you have a programmable or smart thermostat, it's even easier, because you can set it to change when you leave for work – or change it yourself right from your phone!
Make sure windows and doors are sealed. Drafty windows and doors let the warm air out and the cold air in, which makes your heating system have to work even harder. And the reverse is true in the summer, letting your conditioned air out and the hot, sticky air in. So making sure any gaps or cracks around windows and doors are sealed is an inexpensive way to reduce energy usage, and ultimately costs.
Not using it? Unplug it. Cell phone chargers, battery chargers and, small appliances like toasters and electric can openers can all be energy vampires when they're not in use, sucking the energy right out of your outlets and costing you more money when it comes time to pay your utility bills. If it doesn't need to stay plugged in to operate properly – unplug it, and potentially save 10% annually on your energy bills in the process.
Wash with cold water whenever possible. Not yourself, unless you want to. We're talking about your washing machine. Most detergents are available in cold water formulas that do a great job of getting your clothes fresh and clean. And did you know – 90 percent of the energy used by your washer is for heating water. So, washing in cold can save YOU cold, hard cash.
Get an HVAC tune-up for your heating and air conditioning equipment. By getting your equipment tuned up on a yearly basis, you'll also be helping it stay energy efficient. A qualified technician, like the ones right here at T.F. O'Brien, will make sure your heating and cooling equipment is running at top efficiency. Not to mention, a tune-up can help keep your system from breaking down prematurely, and as a result needing expensive repairs or replacement.
When getting a new computer, switch to a laptop. Thinking about replacing your old desktop computer? When it comes time for new technology, consider getting a laptop. Why? They're up to 80% more efficient than desktop models, and you can take them anywhere with you!
Want to learn more about making your home energy efficient? Call T.F. O'Brien.
At T.F. O'Brien, helping you enjoy the most energy efficient home comfort is important to us. We work hard to help you get the services and equipment you need to save energy, save money and save the planet!
To learn more about energy-saving equipment and products, just give us a call at 516.488.1800 – and we'll resolve to help you make your home more efficient in 2020 and beyond!
Check out our energy efficiency infographic below, and feel free to share it with your friends!