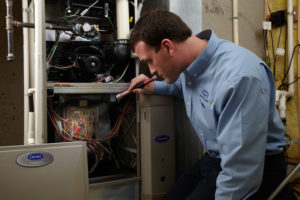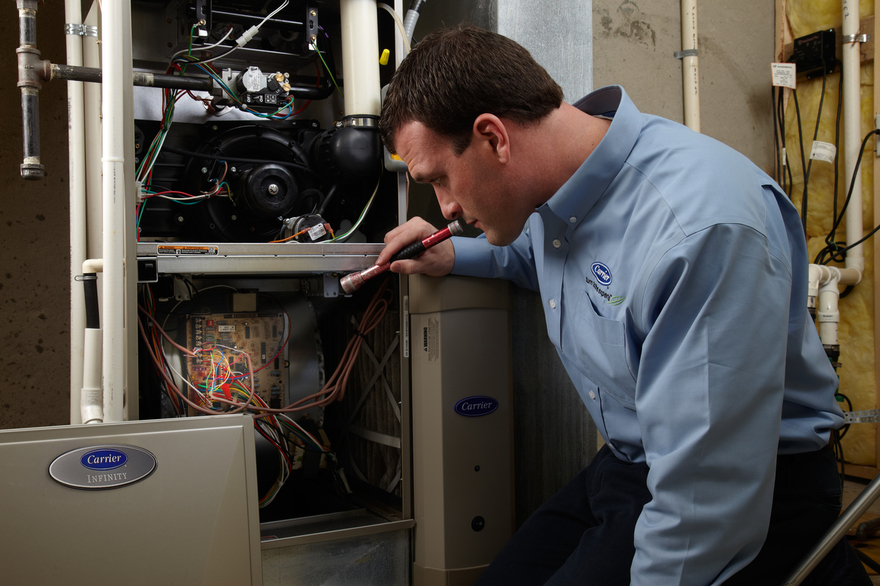 Concerned about keeping your heating and cooling system in the best possible condition? No worries – annual maintenance can help! According to the
Department of Energy
, not getting system maintenance can lead to inefficiency and a steady decline in equipment performance.
Keeping your heating and cooling equipment well-maintained is crucial;
T.F. O'Brien's
professional trained HVAC service technicians can help.
Still not sure annual HVAC system maintenance is what you need? Here are seven benefits that both your heating and cooling systems will enjoy:
1. Less worry about the safety of your HVAC system. 
Much like taking your vehicle for an annual tune-up, our technicians will inspect your entire HVAC system and equipment. They'll check heating systems for issues like carbon monoxide, and cooling systems for refrigerant leaks. They'll make sure electrical components are in good working order, so you can count on your system's safety.
2. You'll avoid an HVAC system breakdown at the worst possible time.
Maintenance keeps your heating and cooling system clean, and takes care of minor problems and repairs. Lack of cleaning and tune-up can, unfortunately, lead to a breakdown at the most inopportune time – either the coldest of winter nights, or a scorching summer day. That's when we're at our busiest, too, so finding immediate service can be a frustrating challenge.
3. You won't void your HVAC system warranty.
Many manufacturers require that your heating and cooling system is regularly maintained in order to keep the warranty intact. Not getting the maintenance you need can mean you'll be stuck with a major breakdown – and costly repairs that your warranty will no longer cover.
4. You'll stay more comfortable all year-round.
Your home's HVAC system needs to be at peak performance in order to keep your home toasty warm during the colder months, and cool and comfortable in the summer. With annual maintenance, you can count on better airflow. Not to mention, repairs or replacements can be made to any components not in proper working order
5. Your HVAC system will enjoy a longer life. 
When you make sure that your heating and cooling systems are properly maintained, you're helping to ensure that they run better. Maintenance ensures a cleaned and lubricated system. It frees it of the gunk and buildup that can cause your system to run poorly. And, small issues are found and repaired easily before they cause premature system failure.
6. You'll save money on heating and cooling. 
When you call for maintenance, part of the service includes cleaning of your system. That's important, because when a heating or cooling system is dirty it works harder, and much less efficiently – taking more money from your wallet when it comes time to pay utility bills.
7. Your whole family will breathe easier.
Changing the air filter is an important part of HVAC maintenance. When your system circulates air through a dirty filter, those particles make their way into the air you and your family breathe. Getting the seasonal maintenance your system needs keeps indoor air free of mold, pollen and dust.
To take advantage of all of these great benefits, and have a qualified HVAC service technician inspect your system – call
T.F. O'Brien
today. We look forward to helping you with your annual maintenance needs – just give our service department a call at
516-488-1800
Monday through Friday between 8:30am and 4:30pm, and we'll be happy to assist you! You can also
Schedule your HVAC System Maintenance by clicking here
.